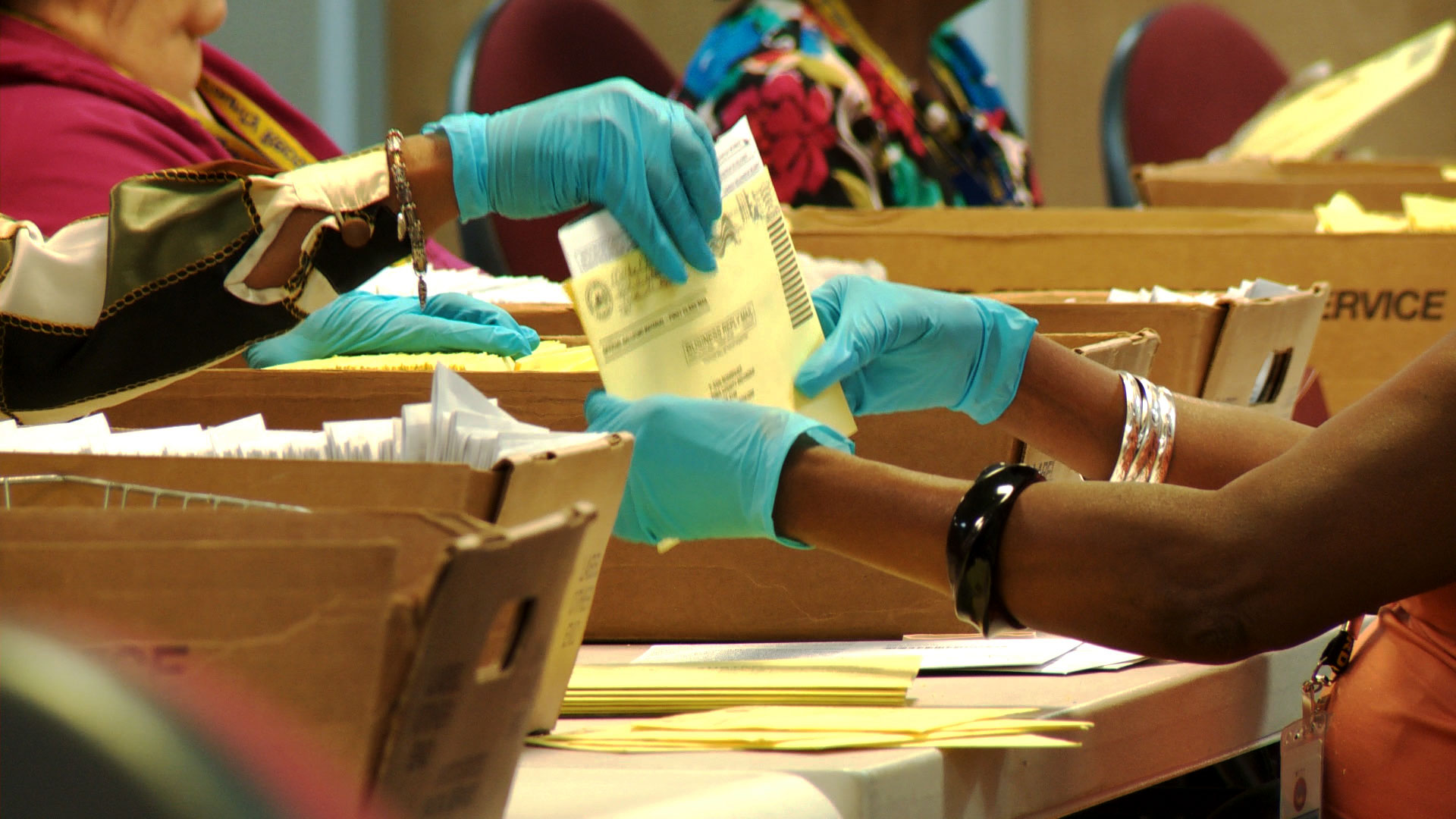 Election workers process mail ballots at the Pima County Elections Department.
AZPM Staff

Lawmakers voted this year to put a question on the November ballot that would create new rules for casting a ballot by mail.
Under Senate Concurrent Resolution 1012, voters would not only have to sign their names when casting a ballot by mail, they would also have to write their date of birth and an identification number, like from a driver's license.
Backers argue the measure would merely help verify the identity of voters and, in turn, improve the public's confidence in voting by mail.
But critics worry the process is merely meant to trip up voters who might not have a driver's license or other ID at hand or might mess up a digit or two in a long string of numbers.
And they point to Texas, which implemented a similar policy this year and saw thousands of ballots rejected in the primary election last month.
As Jeremy Duda explained in The Arizona Mirror last week, the new voting law in Texas and the proposal that voters here will decide on are not exactly similar.
For one thing, voting by mail is more common in Arizona and counties are already accustomed to the process of verifying signatures on ballots and reaching out to voters if ballots can't be verified.
But in a state where the last presidential election was decided by about 10,000 votes, every ballot matters.
What can Arizona learn from Texas? AZPM talked with Acacia Coronado, a state house news reporter with the Associated Press and Report for America who investigated the implementation of new vote-by-mail requirements in Texas.