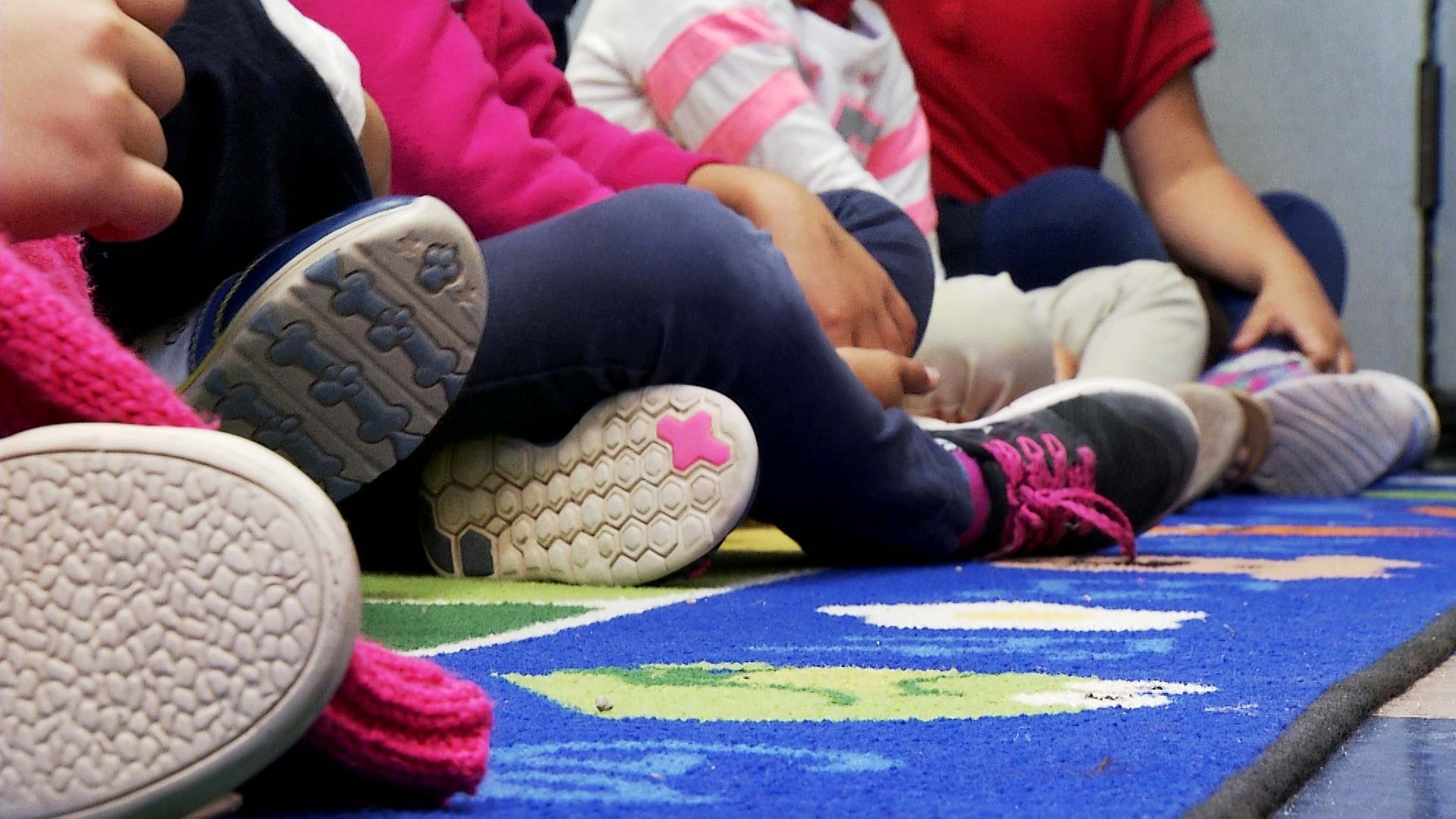 The shoes of children as they sit in a row inside a kindergarten classroom.
AZPM Staff

Childhood vaccination rates in Arizona continue to decline.
New data from the state Department of Health Services show only about 91% of kindergarteners in Arizona had received a measles vaccine as of November, down about two percentage points from the 2019-2020 school year.
That may not seem like a big drop, but the ongoing decline is cause for concern among public health experts.
Will Humble, executive director of the Arizona Public Health Association and former director of the state Department of Health Services, discusses the decline in vaccinations.
Read more: Childhood Vaccination Rates Continue to Drop In the 2021-2022 School Year, by Will Humble