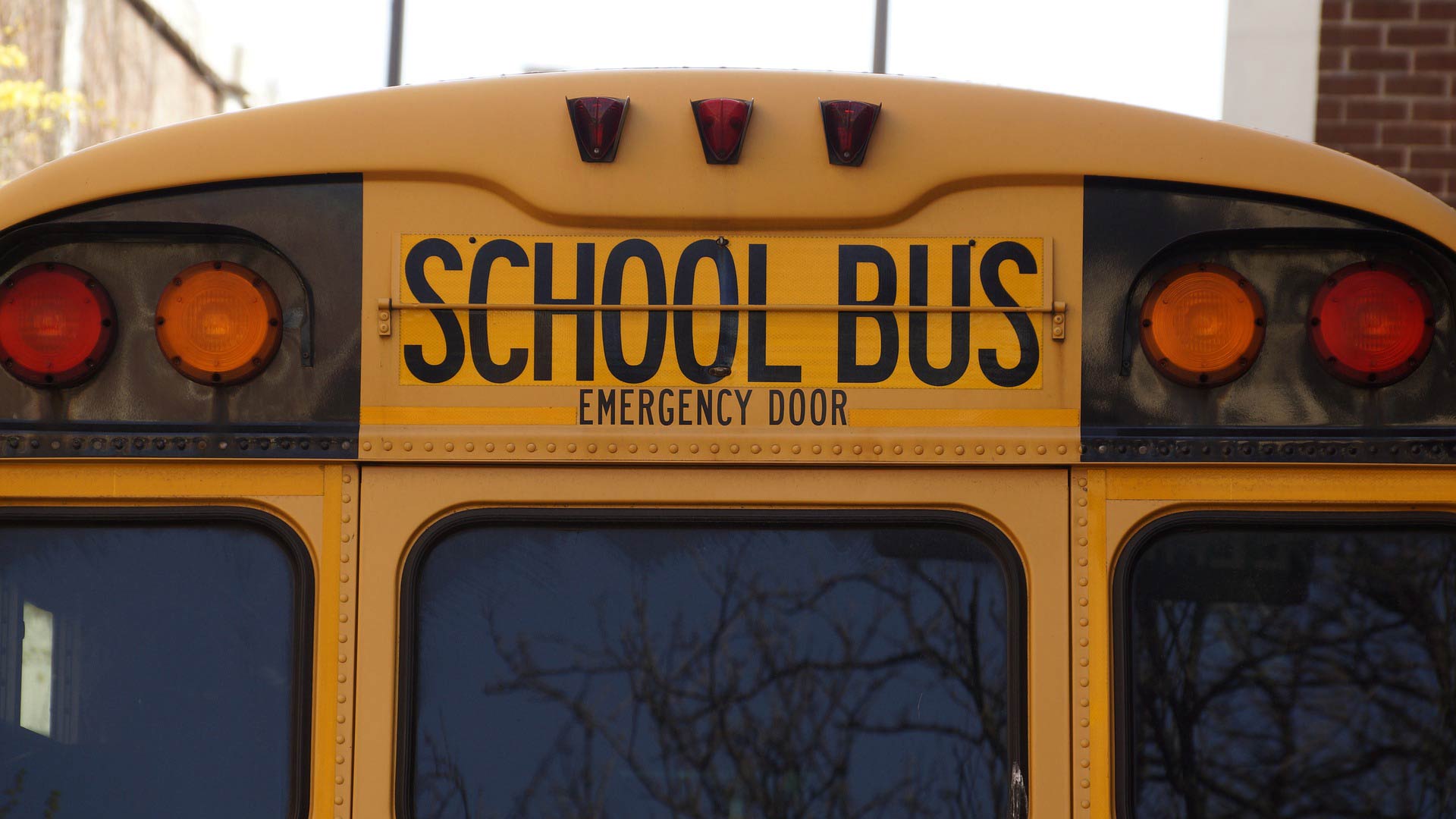 A school bus.

The school year was nearly over at Painted Sky Elementary School in Oro Valley when Bethany Papajohn passed a big test.
But she's not a student.
She's the principal.
Papajohn completed the test to get a commercial drivers license so that she can drive her school district's big, yellow buses on field trips or to fill in on routes when needed.
"And I can see why there's a shortage because for the rate of pay bus drivers are paid, they have to do so much," she said.
Papajohn said her school, like many, is grappling with a shortage of bus drivers. A survey of school officials by three national student transportation associations last year found most described the shortage as getting worse and about half called it desperate.
"At the beginning of the year, when we thought everything would be a little bit better with COVID, we were so excited to take our kids on field trips. But then we realized that the workforce hasn't caught up yet. So, we're still short bus drivers," Papajohn said.
As school districts try to recruit drivers ahead of the next semester, state legislators are considering changing how school buses are regulated to get more drivers on the road who do not need a commercial license.
Backers argue Senate Bill 1630 would provide schools more flexibility in transporting students. But opponents contend it allows schools to cut corners on safety, putting students at risk.
Under Arizona law, a vehicle for 11 or more people that carries students from home to school on a regular basis is regulated as a school bus. That means the vehicles must meet detailed state safety standards.
But Senate Bill 1630 would require the state to create a different set of regulations for smaller vehicles that carry no more than 16 people.
The measure could allow schools to use more vans or other vehicles that do not need a driver with a commercial license.
The bill is backed largely by charter schools that argue it will give them more flexibility to provide transportation to smaller groups of students or in remote areas.
"You might have a pocket of students where it doesn't make sense to send a full traditional 80-passenger yellow school bus," said Matt Simon, with the advocacy group Great Leaders Strong Schools. "They could either be long distance or in an area where there isn't other kids so it doesn't make sense to put them as part of a route or it could be in a geographically hard to reach area on tribal lands or in mountainous parts of Arizona."
But opponents of the bill argue this could mean more children will be transported to and from school in vehicles that are not as safe as conventional school buses.
The National Highway Transportation Safety Administration strongly recommends schools only use vehicles that meet its standards for school buses — that includes standards for rollover prevention, flashing lights, protective seating and crossview mirrors.
"The concern here is this subgroup of vehicles — 11 to 15 passenger vans — they have a history of rollovers, crashes and killing students because they've got a really long wheelbase, the folks who drive them don't necessarily have adequate training," said Stephanie Arbaugh, an expert on risk management and student transportation.
Sponsored by Republican Senator Sine Kerr, different versions of Senate Bill 1630 have passed the House and Senate.
A conference committee approved a compromise version last week with little discussion.
Senate Bill 1630 heads back to both chambers of the Legislature for another vote.
The only lawmaker to say much about the bill was Senator Christine Marsh, a Democrat from Phoenix.
"We are sacrificing kids safety for expediency," she told the committee.