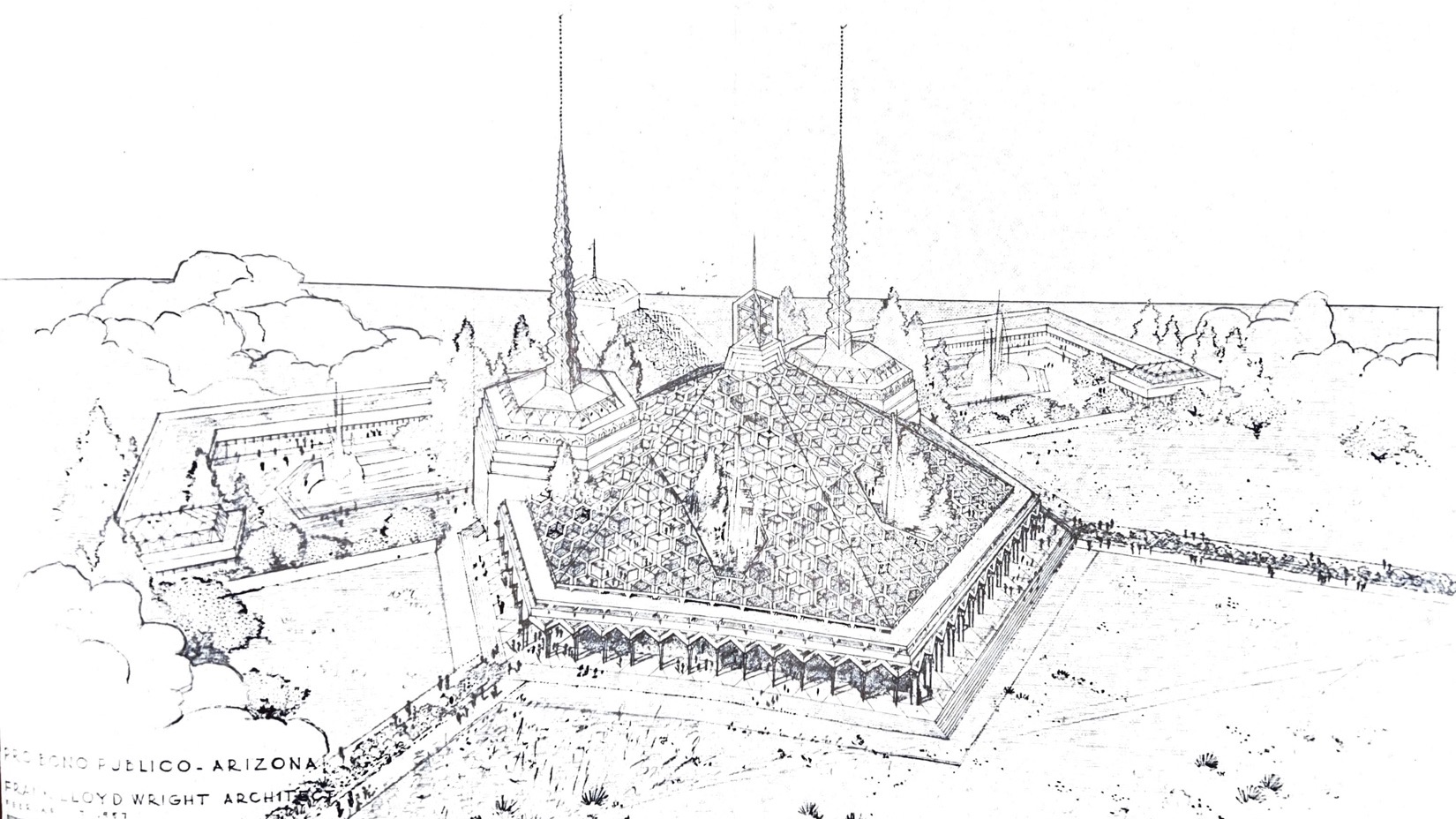 Frank Lloyd Wright's design for Arizona's capitol.
The Frank Lloyd Wright Foundation

The boxy mid-20th century buildings that house the Arizona Legislature are not particularly remarkable.
The committee rooms can feel cramped.
There is little majesty, or sunlight.
Visitors can be forgiven if they are not particularly impressed.
But it didn't have to be this way.
As Arizona's government set about designing the current capitol, Frank Lloyd Wright put forward his own ideas for a state capitol that would be unlike any other in the country — a desert palace and architectural landmark.
Stuart Graff, president and CEO of the Frank Lloyd Wright Foundation, spoke with AZPM about the plan and why the state never embraced it.
Read more
Never Before Seen Look at Frank Lloyd Wright's Unbuilt Arizona Capitol "Oasis", Frank Lloyd Wright Foundation
Why didn't Arizona use Frank Lloyd Wright's plans for its new capitol?, Valley 101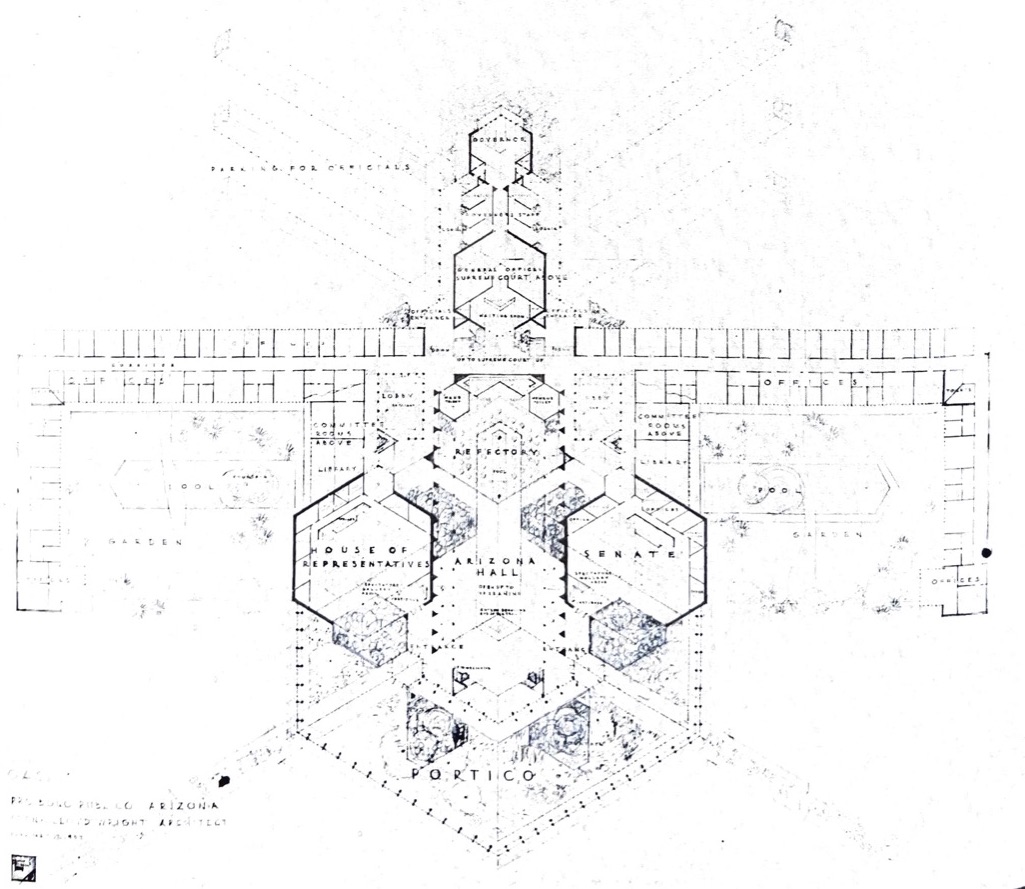 VIEW LARGER The floor plan for Frank Lloyd Wright's design of the Arizona capitol.

The Frank Lloyd Wright Foundation