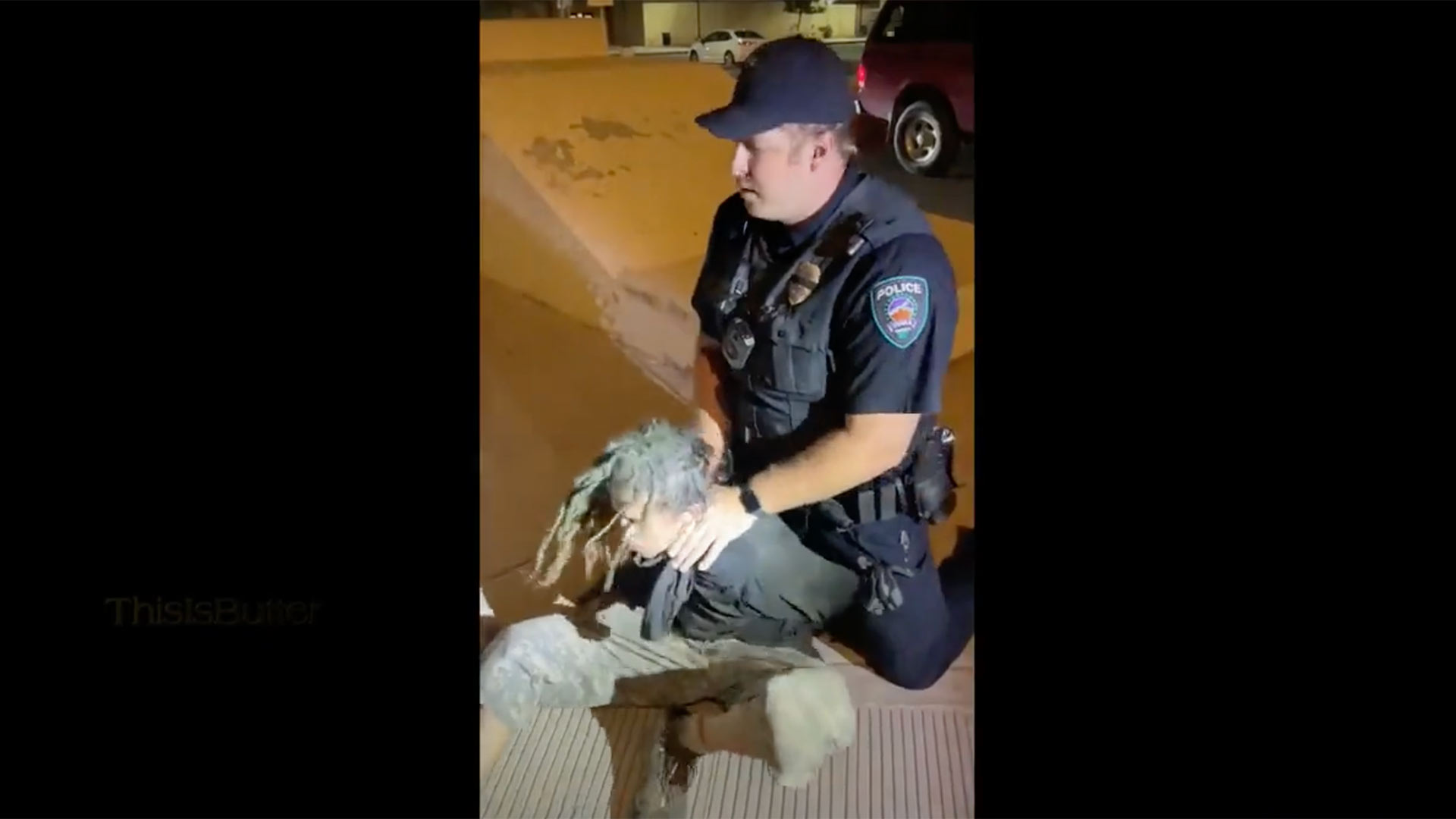 A still image from the video taken by Lucas Mullikin in Yuma, Ariz. on May 16, 2023. Actions around Mullikin's filming of this incident would lead to his arrest for failure to comply with a lawful police order.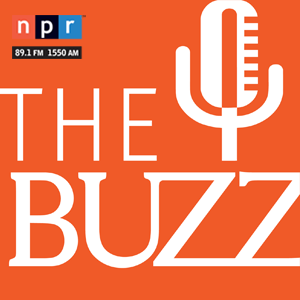 Scrutiny of police activities has increased across the nation, and Southern Arizona is no exception to that trend.
One such case in recent months is the Pima County Sheriff's Department's handling of an alleged sexual assault within its ranks.
The incident happened in 2022 at a private holiday party in the home of former PCSD sergeant Ricardo Garcia.
The interim complaint said that after drinking at the party, a female deputy needed to be helped into a guest bedroom to spend the night.
Another deputy alleged they found then-Sgt. Garcia returned to the bedroom three separate times and locked the door behind him. The witness deputy said they had to unlock the door with a plastic utensil each time to tell Garcia to stop.
Garcia was arrested and fired in January.
In September, an internal investigation into the incident was suspended.
The Pima County Deputies' Organization, a group outwardly critical of Pima County Sheriff Chris Nanos, released a statement in response that criticized the decision.
That led the Pima County Board of Supervisors to ask the Arizona Attorney General's Office to investigate how Sheriff Nanos handled the situation.
Nanos said the suspension of the internal investigation was suspended because of law enforcement best practices.
"I think that if you asked across the country, pretty much every [agency] would tell you that internal investigations are secondary to any criminal investigations, and there's rules of law that guide you on that," he said. "Every attorney who has looked at this all said, 'the sheriff is doing the right thing.' State law requires it. Federal law requires that these investigations be given second to any ongoing criminal investigation."
Garcia was arrested and fired in January. Nanos said the investigation was handled by his deputies, and the prosecution of the case has been handed off to the Santa Cruz County Attorney's Office.
"We're a large law enforcement agency. We do criminal investigations all the time. If I asked Tucson Police [Department] to investigate every time [a PCSD employee] is arrested for something: criminal speeding, DUI, domestic violence. We too make mistakes. We too can find ourselves in situations of a criminal nature. I can't just pass them out every time it happens, and I don't want them passing them to me when it happens either."
Nanos said he would have happily talked with county supervisors in a closed-door meeting about the case in order to share information that he said would shed light on the situation but cannot be made public yet.
"I understand their concerns, just as I would the community's concerns about the case. But I know this case, and they do not. And there's reasons for that. It's about the integrity of the investigation. What I would tell the board is this, why wouldn't you call the sheriff? I'm an open book, and I can share with them everything I did. In fact, I did share it with the one board member who called."
Nanos said he shared the information with Supervisor Rex Scott, who was one of two supervisors who voted against asking the state attorney general to look into the handling of the incident.
Shortly after that vote was added to a Sept. 19 board meeting, Nanos informed the board of his intention to no longer have deputies provide security at their meetings, saying he thought private security was more cost-effective.
"I do react. I know that, you probably know that, the community knows it. I looked at it and said, 'was my reaction wrong?'" he said. "We all make mistakes. My mistake that day was saying, 'I'm going to pull my people out of there.' It was a mistake of the head, not the heart. I didn't want [Supervisor] Sharon Bronson, or anyone from that board for that matter, to interject their politics into my team. My team is not their for that. They're there to do a job, and that's to keep that board room safe."
Another recent incident that received attention happened in May of this year and involved Yuma Police and a Flagstaff-based freelance journalist.
Lucas Mullikin was traveling through Yuma after a trip to Mexico to report on the end of the federal immigration policy known as Title 42. He was driving down the street when he saw an altercation on the street.
"So really quick I got into the turn lane, pulled over and started to realize that this was like someone crying for help," he said. "Someone yelling out as a police officer was just shoving them to the ground. The police officer kept saying, 'You're not under arrest.'"
What Mullikin had come across was an officer's attempt to detain a man for questioning. The man had been identified by a local business owner as someone who had been loitering on his property and making threats.
Mullikin, along with his girlfriend, began filming the situation while asking the officer questions.
"The officer does answer him some," said Yuma Police Chief Thomas Garrity. "Mr Mullikin doesn't agree with the answers and so he's telling them you can't do that you can't do that, and he's in a very close proximity to the officer to where the officer didn't feel safe."
Mullikin's and Garrity's recounting of the event to AZPM sometimes conflicted. Mullikin's video and footage from two of the responding officers' body cameras can be seen here.
Listen breakdown of the incident that uses interviews with Mullikin, Garrity and video footage.
The video shows the man shouting odd statements about being taken to an undisclosed location and other unusual statements while wrestling with the officer.
"He was, you know, in a mental health crisis basically saying, 'don't take me, don't take me away, don't lock me in a box,' just very sounded unwell," said Mullikin.
Chief Garrity said the movement of the suspect made the officer feel he needed Mullikin to back up.
"He's asking Mr Mullikin and his girlfriend to back up, never asked him to stop recording."
Mullikin said he complied.
"I have years of experience working with law enforcement, so I have an understanding about what they expect in these situations."
Chief Garrity called that understanding into question though.
"He tells the officer, 'six feet' and that's all said throughout the video, six feet. There is no law that says six feet, eight feet. The Court decisions are based upon the officer being able to operate safely and fear for safety."
As backup arrives on the scene, the situation escalates.
"And so I look up and as I immediately I'm like I need to move back so I start scooting back another foot or two and immediately look up and this officer is moving towards me and he says get back and I say, 'I know' agreeing with him basically and moving myself away," said Mullikin. "But apparently it wasn't fast enough for this officer because he just ran up and shoved me to the ground."
"The body camera doesn't really capture how that happens. Mr. Mullikin is claiming that he was shoved to the ground," said Chief Garrity. "He ends up on the ground, and the officer tells him, 'stay here."
Mullikin shouts twice for the officer's badge number. The officer, who at that time was walking back toward the incident Mullikin was filming, pivots quickly back to Mullikin
"That's when the officer turns around and places him under arrest for failure to comply with the city code which is I know the wording is bad, as far as the title of it, obedience to officers. But it is to fail to obey a lawful order," said Chief Garrity.
Not long after this, Mullikin's video of the incident ends.
"Reaching for my phone was the first thing he reached for," Mullikin said. "[the officer] says, 'give me your phone and so, you know, knowing that police have been known to delete footage and things like that I turned off the screen on my phone and stop the recording."
Mullikin struggles while he tried to do that, and the officer shoves him to the ground. He eventually complies, is handcuffed and placed in the back of a squad car.
He is cited and released. He would eventually take a deferred sentence in a plea deal and pay a $500 fine.
Chief Garrity said officers are instructed on how to work while being filmed by either media or citizens.
"We train our officers that journalists are allowed to do this, but you have to do it to where you're not interfering with the police doing their duties."
But Mullikin said that during that process, his criminal attorney was able to ask the officers questions about their media training.
"We've deposed the officers that were on the scene and none of them spoke to there being any training in Yuma PD as far as what to do when being filmed. What to do when interacting with journalists."
In 2022, the Arizona Legislature passed a law that would have required those filming police officers stay eight feet away.
That law was put on hold by a federal judge later that year and eventually thrown out, leaving no current statewide rules that specifically state a distance that is considered lawful in such interactions.