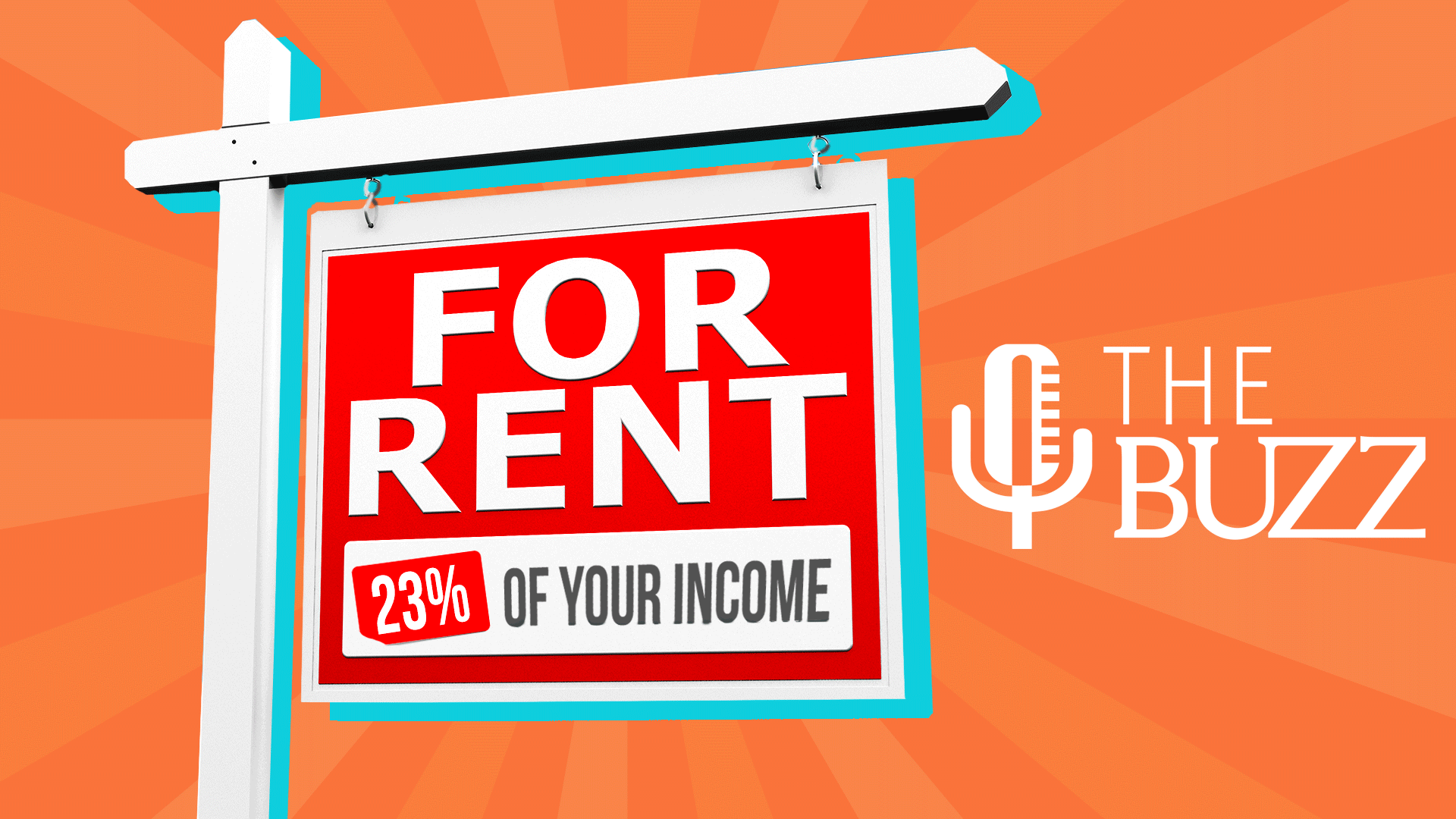 Median rental costs in Southern Arizona have almost doubled since 2005. The Buzz examines the rental market and how it's affecting Arizonans.
AC Swedbergh / AZPM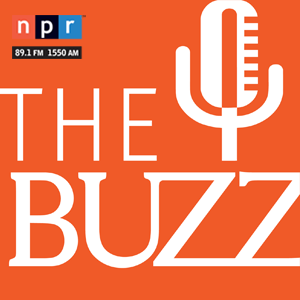 When it comes to the cost to keep a roof over one's head in Southern Arizona, homebuyers are not the only ones struggling.
The roughly one-third of people who rent their home in the region are also struggling, with median rental costs almost doubling since 2005, according to a study from Moody's Analytics.
And while wages too have grown, they have not grown at the same pace, at least for people in Tucson and Phoenix.
That same Moody's report shows rent accounted for about 16% of an average Tucsonans income in 2005. That number is up to 23%. Phoenicians saw a similar increase.
The report's author, Moody's Senior Economist Lu Chen, said a major factor are those who came to the area during the COVID-19 pandemic and have not left.
"Tucson is so close to some of the adjacent rent-burdened metropolitan areas, especially places in the neighboring Southern California area. And it has drawn a lot of the retirees into the Tucson area and also some of the wealthy families."
She said that households with an income of more than $75,000 per year made up about 13% of renters, and that number has jumped to 20%. While that growth seems small, it has helped push rents upward at a faster rate than many renters who were around pre-COVID can keep up with.
Chen added that the proof that the influx of wealthier residents from other places is proven when you compare to Yuma, where median rent has more than doubled since 2005, but the rent-to-income ratio has gone down a percentage point.
"Just as we described the gentrification of Tucson, we're actually seeing the reverse for Yuma, she said. "We're seeing a subtle decline of the wealthier income population as compared to the neighboring other Arizona metropolitan areas."
The increase in rent prices has led some Southern Arizona renters to band together in the hopes of gaining power and knowledge through numbers, forming the Tucson Tenants Union.
"The Tucson Tenants Union was a project born out of the People's Defense Initiative," said Zaira Livier, the union's founder. "We define a tenant as anyone who doesn't have control of their housing, so that includes renters, homeless community members, low income folks who have mortgages. It's a union of folks who believe that housing is a human rights and who are connecting with their neighbors and pushing against displacement and all the ways in which poor, working class people are oppressed in the market of housing."
The group works in a variety of ways ranging from education of rental housing law and connecting renters so they can collectively push for change in places where landlords own multiple housing units.
She said that last step is important because of a lack of legal help available to many who go through the eviction process.
"It's very easy to bully and move around one or two people or three or four, to raise the rent in your trailer park. It's going to be much [more] difficult when you have all of your tenants or 50% of your tenants saying, 'hey, if you do this we're going to withhold the rent.'"
Livier said one of the group's top triumphs has been its successful lobbying for the creation of Pima County's Emergency Eviction Legal Services office.
The EELS office was formed in March 2021 and began operations in August of that year.
In its first year, the office provided some form of legal services to 1,174 people going through the eviction process. EELS helps remove the advantages that landlords often have, said Andy Flagg, Deputy Director of the department that includes the EELS office.
"Most landlords have representation and historically have had representation in eviction courts across the country, including here in Pima County. And historically tenants don't have that representation, and so it's not been historically a level playing field for tenants who go into eviction court." 11,500 people reached out to the office for assistance in that year, and while most did not receive legal assistance, they were often put in touch with navigators who assisted in other ways.
"A lot of times it's really just better information about the process. We have tenants who contact us frequently who say, 'I'm being evicted next Tuesday.' And what we learn is that's really when their court hearing is, that's not when the Constable is going to show up and change the locks. And knowing that they have another week to transition out of their place is hugely beneficial to them."
The office also helps put people in touch with other programs that offer advice, rental aid, job assistance, or other financial assistance.
Flagg said that calls for assistance have continued on an upward trend since that first year. Legal assistance was given to roughly 5,000 household last fiscal year.
MORE:
Arizona
,
Pima County
,
Courts
,
Economy
,
Government
,
Housing
,
News
,
Real Estate
,
The Buzz
,
Tucson
,
U.S.