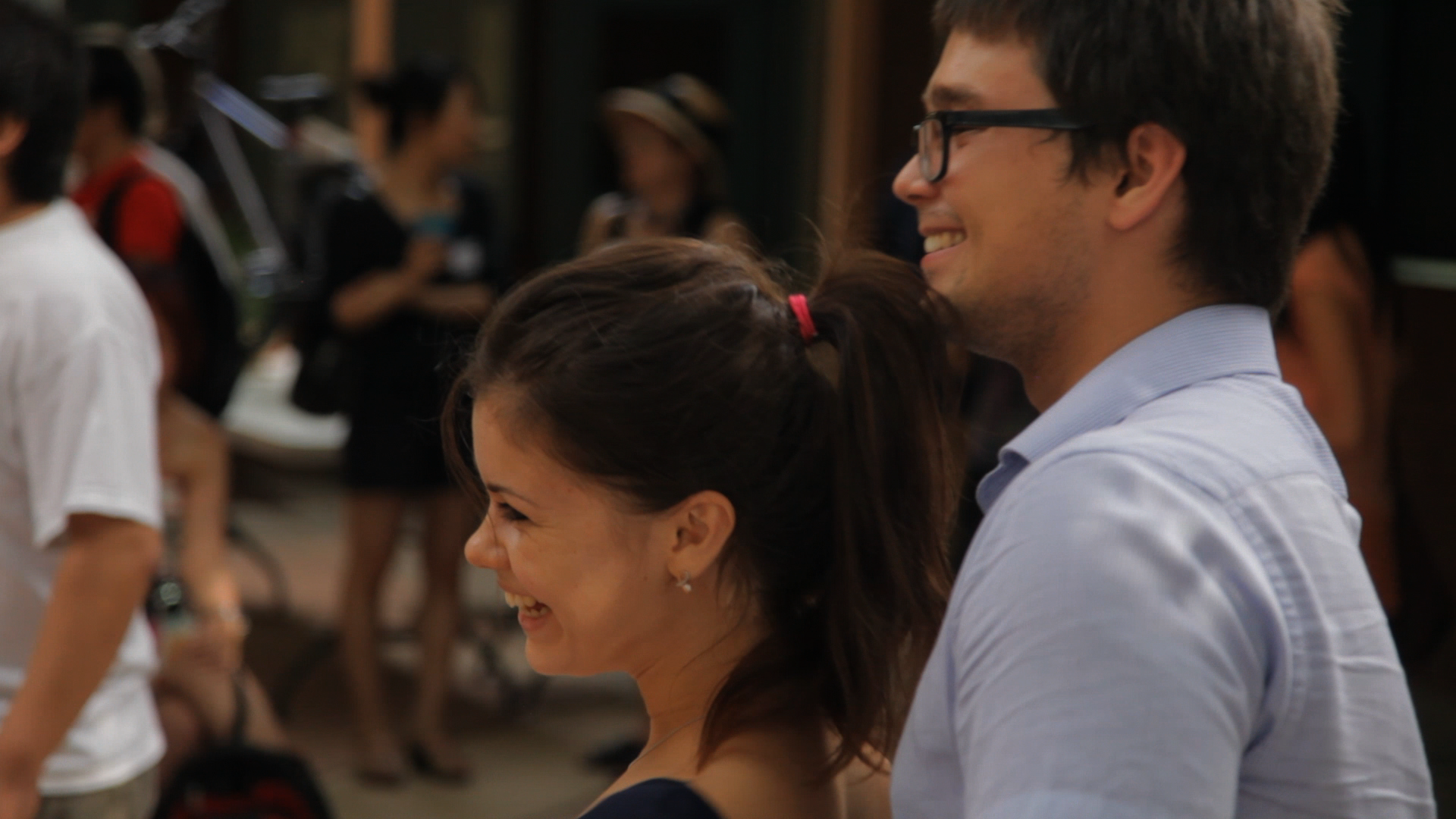 International Student Nikkita Kirnosovl and his wife enjoy a get together with International Friends.
According to International Students.com, 6.1% of the student population at the University of Arizona are international students.
For the past 20 years International Friends has welcomed international students and provided them with friends and a family-like support system.

Students come from different parts of the world to study in Tucson Arizona, and by joining this campus affiliated club, they get a fuller cultural experience beyond the boundaries of campus.
"We have two areas of participation. We have people from the community who participate as hosts,"says LuAnn Haley, Co Chair of International Friends, "and we also have the students themselves".
Through the International Friends website, foreign students are able to sign up and be matched with a host family in Tucson.
"The program provides opportunities for students and Tucson citizens to learn about each other's cultures in a personal and meaningful way," Says Haley, "Students are able to experience life in the United States outside of the academic environment."
Producer: Alexandra Salazar | Videographer: Santiago Bahti, Cooper James, J Blain | Editors: Yashmine Anderson, Lauren Bays
One International Friends Board Member had a particularly interesting story. Click here to see what Russian, Nikita Kirnosov, had to say about life in the United States.