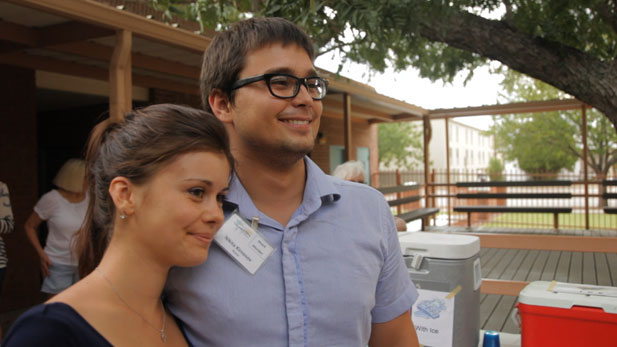 Nikita Kirnosov (right) with his wife at an event hosted by International Friends.
A symphony of simultaneous voices speaking a variety of languages can make walking on the University of Arizona campus a multicultural experience. The University of Arizona has played host to international students from all around the world, and Nikita Kirnosov from Russia is one such student.

UA+ first met Kirnosov while producing a story about a UA affiliated organization called International Friends.
His charismatic personality compelled us to share all that Kirnosov had to say about life in the United States. Click here to see Alexandra Salazar's UA+ story about International Friends.
Producer/Editor: Lauren Bays | Videographers: Santiago Bahti, J Blain, Cooper James