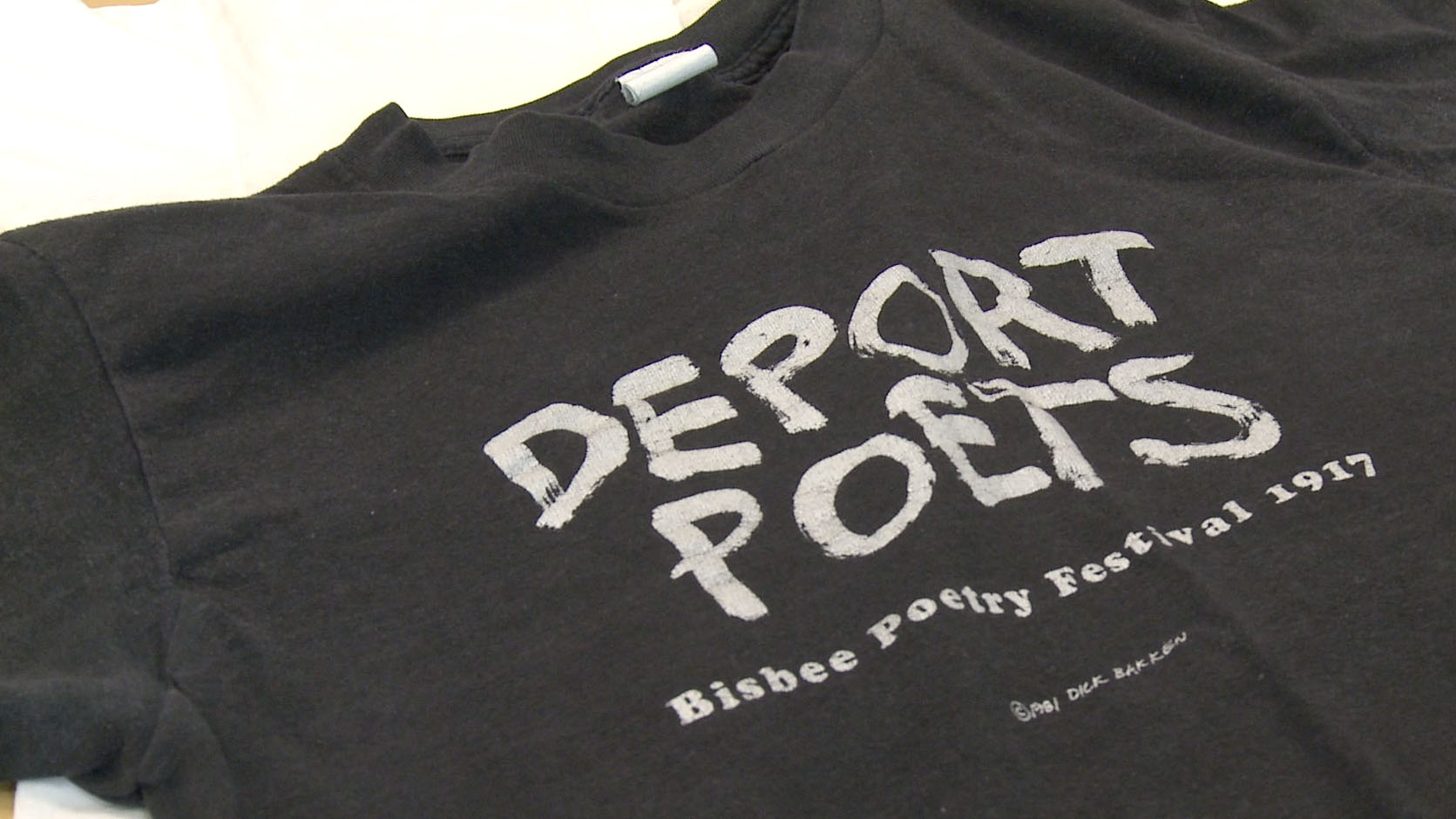 This shirt from the 4th Annual Bisbee Poetry Festival would inspire Erin Wahl to create an exhibit on radical poets.
A former graduate student of the University of Arizona has discovered that a piece of poetry can resonate more sharply than a congressional address.
"When I read these people's poems," said Erin Wahl, "I understand how and why they came at these issues."
While completing her last semester in the School of Information Resources and Library Science Program, Wahl was serving as an intern at the University of Arizona's Poetry Center. She had been given the duty of processing the center's archival collection of photographs, and she stumbled upon multiple pictures profiling a t-shirt with a curious slogan.
The term "Deport Poets" was a familiar phrase tossed around at the 1981 Bisbee Poetry Festival, and it introduced Wahl to one of many Arizona-themed stories that challenge censorship and promote social justice.
Peter Orlovsky was the radical poet who triggered a scandal in Bisbee 22 years ago, when his book of controversial poems was deemed unfit by the city's conservative public; the community of poets felt their art being scrutinized, as if Bisbee were trying to deport them.
Orlovsky became one of many poets, including Allen Ginsberg, Rebecca Seiferle and Denise Levertov, whom Wahl selected to represent the genre of social justice poetry for an exhibit at the Poetry Center. The issues these poets fought with their words were as wide-ranging as war and peace, but also relevant to Tucson, such as immigration.
"To me, the stories I found most interesting were the ones that came from here," said Wahl. "There were people in the Southwest who worked on these issues and for these issues."

Producer: Kevin Reagan | Videographer: Santiago Bahti | Editor: Lauren Bays