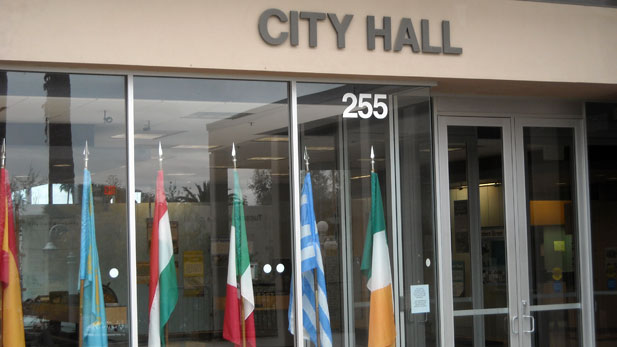 Tucson City Hall
Listen:
The Tucson City Council is asking the public to weigh in on its plans to hire a new city manager.
The city is looking for a new head bureaucrat, after Richard Miranda retired from his job as city manager in July. The City Council is holding a special meeting Thursday to hear from the public about the process the city will use to recruit a replacement.
The council already decided to do a national search, and to use the expertise of a national recruiting company — plus a committee of local officials or residents.
The interim city manager is Martha Durkin, and she will not be eligible to apply for the permanent position.
That was a stipulation the council made months ago in an effort council members said they thought could help make the position more competitive to applicants.
The process includes at least three interviews and a public meet and greet for the finalists.
The special meeting will be Thursday, Sept. 11 at 5:30 p.m. at the City Hall, 255 W. Alameda.