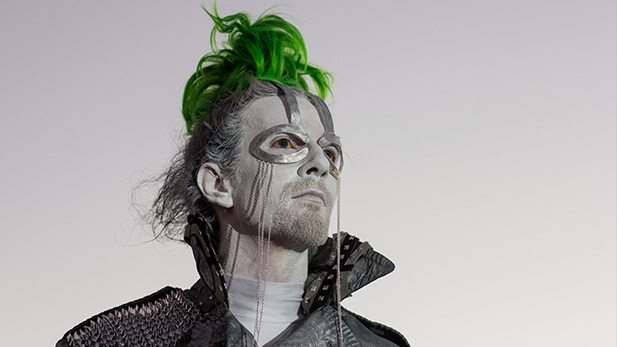 Sandra Westdhal, AZPM
At 4 p.m. Sunday, thousands of people started gathering on the corner of Sixth Avenue and Seventh Street, north of the underpass into downtown Tucson, for the 25th annual All Souls Procession.
The walk was scheduled to begin at 6:30 p.m., but was delayed by a little more than 30 minutes to accommodate the participants, which ranged from older couples to young families with children.
Las year, the All Souls Procession attracted an estimated 100,000 people, not only from Tucson but around the country and world. Organizers predicted that this year's event would draw more than 120,000.
In a recent interview, artistic director Nadia Hagen said, "The All Souls Procession is North America's largest grassroots, community-owned arts expression to honor the dead and the living."
The procession started in 1989 as artist Susan K. Johnson's personal tribute to her late father, with a small group of friends and family in attendance. Today, the annual event is cited in guidebooks and online as one of Tucson's biggest events
This year's finale ceremony took place at a lot next door to Mercado San Agustin. It featured a performance by Odaiko Sonora, a local Japanese drumming ensemble.
AZPM's Mark McLemore spoke to some of the many people walking in the 2014 All Souls Procession to hear their stories, and to find out what they think the event says about the Tucson community.
Listen: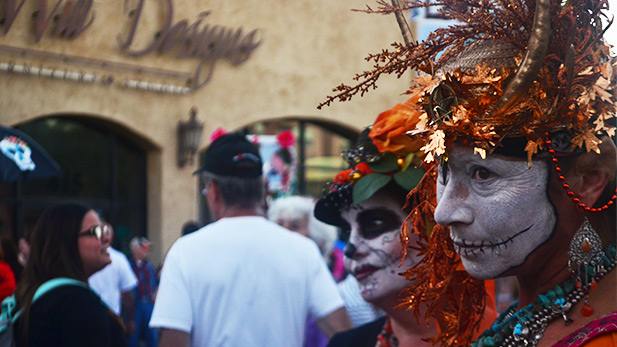 Maria Inés Taracena, AZPM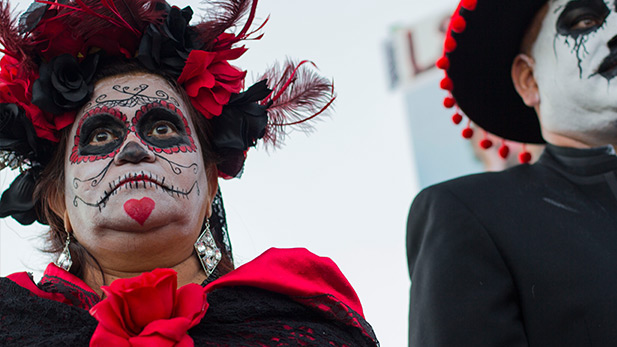 Sandra Westdhal, AZPM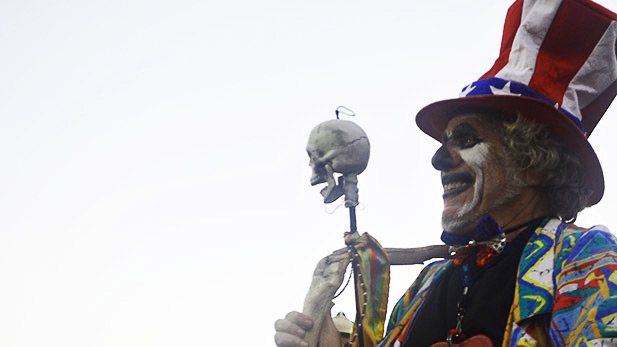 Maria Inés Taracena, AZPM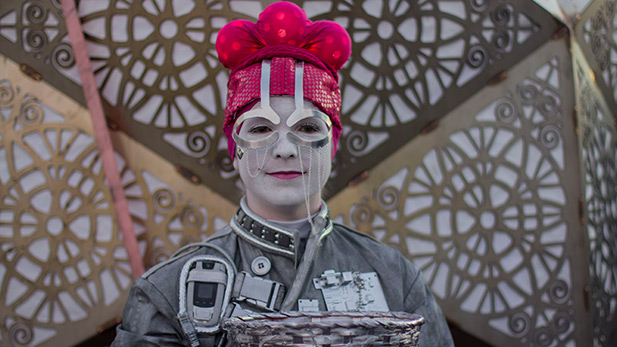 Sandra Westdhal, AZPM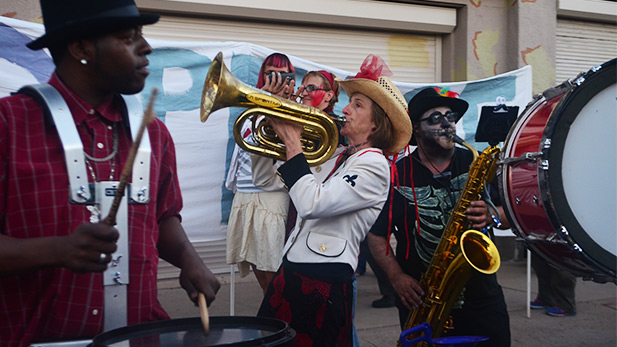 Maria Inés Taracena, AZPM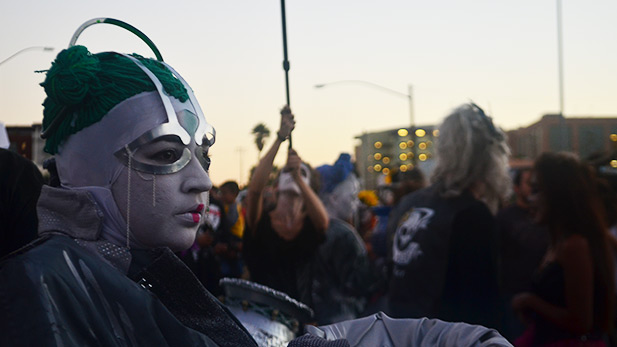 Maria Inés Taracena, AZPM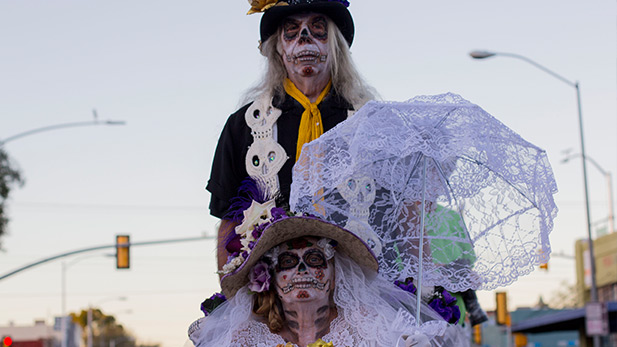 Sandra Westdhal, AZPM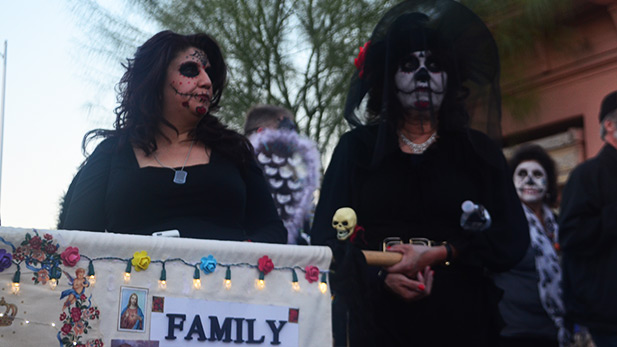 Maria Inés Taracena, AZPM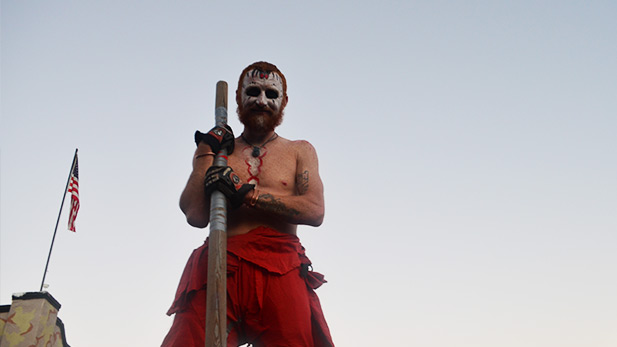 Maria Inés Taracena, AZPM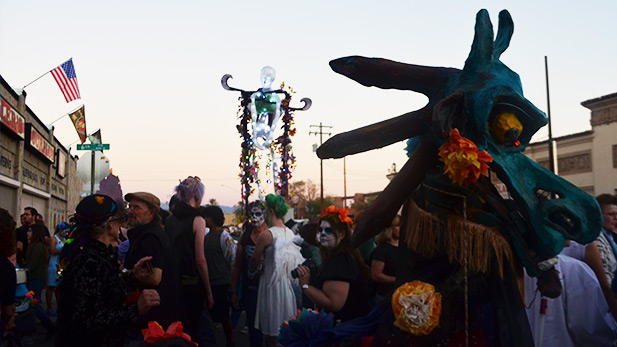 Maria Inés Taracena, AZPM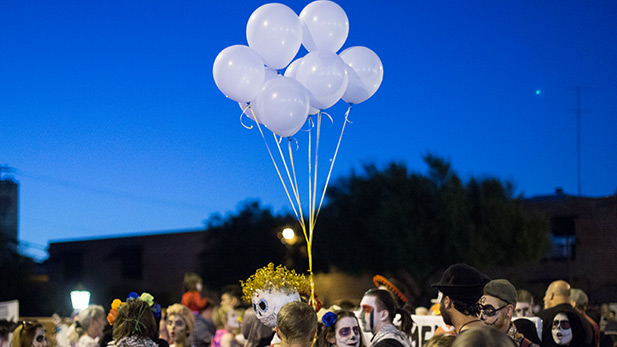 Sandra Westdhal, AZPM