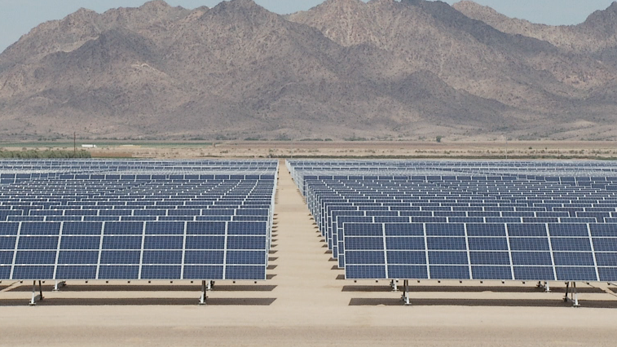 AZPM
Listen:
Arizona employers in the green energy industry announced they would be hiring 3,402 employees in 2014, according to a new report from the business group Environmental Entrepreneurs.
The state ranks fifth for job announcements in the U.S.
Most of those jobs are coming to the solar industry, and range in the skill set they require.
"You've also seen not just solar installation jobs, but companies adding sales and office jobs as well as the solar industry continues to grow in Arizona," said Environmental Entrepreneurs Executive Director Bob Keefe.
Announcements included planned expansion by solar panel installers such as OneRoof Energy and Vivint, and large-scale solar projects at Davis-Monthan and Luke Air Force Bases.
The entire report can be found here.