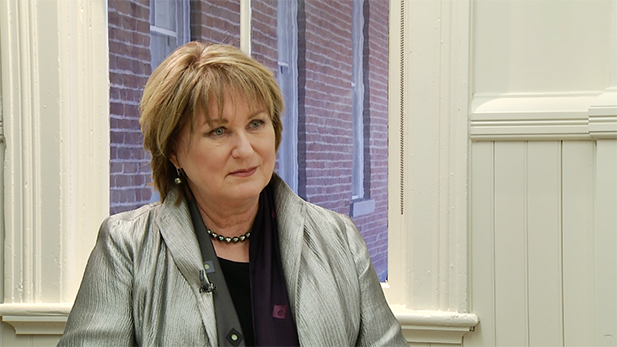 UA President Ann Weaver Hart in March 9, 2015 interview.

AZPM
Listen:
University of Arizona President Ann Weaver Hart said Monday she was disappointed but not surprised with the $99 million in cuts to state universities in next year's state budget.
"I think that the political philosophy on which the current leaders ran for office was clear to all voters," Hart said. "And that political philosophy, which minimizes revenue and maximizes deregulation and private enterprise, was what we all knew it was going to be."
The UA's share of the reduction will be $28 million, and Hart said it will have devastating effects.
Hart said she wants lawmakers and university officials to work on a plan for funding higher education in the state.
"I would treasure the opportunity to be part of a conversation about what that long-range plan needs to look like and how we can continue to fill the tremendous role that we fill now in our Arizona economy, but also in the lives of its citizens," Hart said.
In the short term, the university has difficult decisions ahead, Hart said. She did not detail where cuts might occur or if there will be a tuition increase.
When the budget was proposed including universities cuts, Hart said the emphasis would be on essentials, including students.