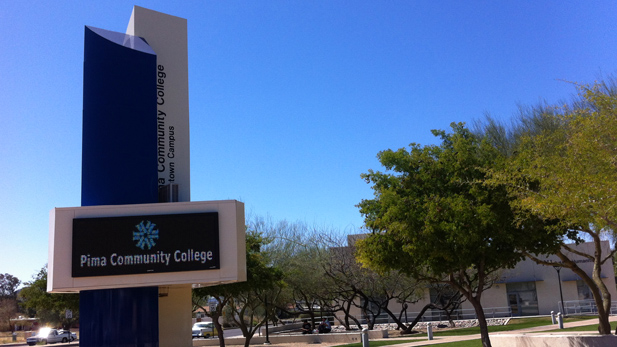 Pima Community College Downtown Campus.

Fernanda Echavarri, AZPM
Listen:
The Pima Community College Board of Governors Wednesday unanimously approved a $258.7 million budget for the fiscal year starting in July. The budget includes a property tax increase and a hiring freeze.
Pima is cutting spending by $7.5 million from this year's budget to account for elimination of state aid.
The board approved a tax increase on residential property that will put an additional $2 million in the college's coffers next year. It will cost the owner of a house valued at $150,000, the county average, about $4 more a year.
PCC has been coping with a number of financial woes. It will lose all funding from the state and tuition dollars have dropped as a result of a steady decrease in enrollment over the past few years.
Board member Scott Stewart said while in two past years he voted against property tax increases, he supported this increase because he believes the college is moving in the right direction.
"This is the most responsible thing we can do for the citizens of our county," he said.
State support of the college has dropped over the last decade from a high of $23 million to zero in the coming year.
Board member Mark Hanna, who voted in favor of the tax increase, said the state left Pima's board with no choice.
"This tax increase is a direct result of the defunding from the Legislature," he said.