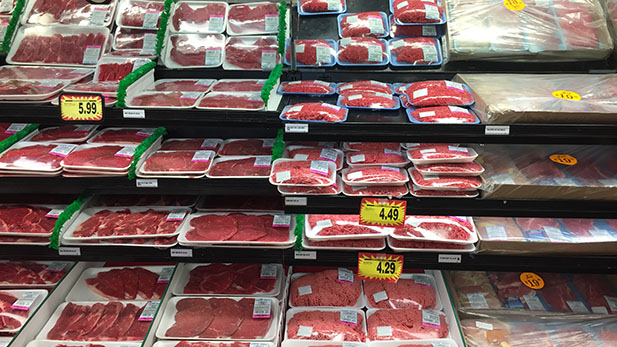 Arizona Public Media
Listen:
Notice a difference lately in how much you're shelling out at the grocery store?
A quarterly survey from the Arizona Farm Bureau Federation shows food prices in Arizona are down compared to this time last year, with a few exceptions.
Most notably: eggs.
Alma Flores works the cash register at the Food City on west Saint Mary's Road. She said she's heard a lot of grumbling lately about the high price of eggs, but her customers are still buying them.
The Farm Bureau's survey shows the cost of a dozen eggs has risen $1.12 since the beginning of the year to an average $3.23.
That increase is a result of an outbreak of bird flu that has killed millions of chickens across the country.
The farm bureau tracks the cost of 16 staple foods. Despite the spike in the cost of eggs, Arizonans are actually paying about 3 percent less at the grocery store compared to this time last year.
Cashier Flores said she's noticed that the totals she's ringing up lately are down a little. And like many of her customers, the higher price of eggs hasn't deterred her from buying them.
Basic foods, she said, will end up in the shopping cart no matter the price.