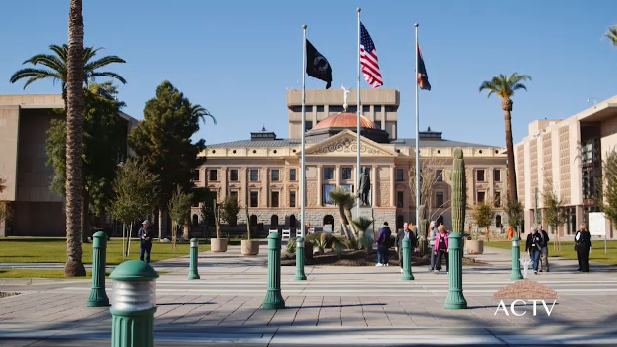 The state will not have to dip into its rainy day fund as previously anticipated, after finishing fiscal 2014-15 with a $325 million surplus, the Joint Legislative Budget Committee reported Thursday.
The report showed $59 million more in the fiscal year surplus than what was reported in July, a reflection of stronger sales and income tax revenues. It also showed a strong start to the new fiscal year, with $38.8 million more in revenues for July than budgeted. That was 5.8 percent above budget.
Just five months ago, the Legislature passed the 2015-16 budget, including big cuts in education and welfare, with majority Republican lawmakers saying the state faced a deficit of up to $1 billion.
Republican Gov. Ducey said at the time that he had campaigned on a promise to balance the budget and bring fiscal stability to the state. As a result, he agreed to $100 million in cuts to the three public universities, cuts to health care and welfare spending and to pass along more state expenses to counties.
In addition, he proposed that to get through the fiscal year that was ending in June, the state should take $125 million from its rainy day fund, which totals more than $457 million.
That will not be necessary now, and the legislative budget committee said in its report Thursday that it "sent official notification that the Rainy Day Fund transfer will not occur due to the projected FY 2015 positive ending balance."
The report said ending 2014-15 with a surplus meant that next June, there should be a $278 million surplus. It cautioned, however: "These are one-time monies and would not support permanent initiatives."
Democrats, educators and even some Republicans were critical of the budget cuts made in the legislative session, saying they undermined education and would lead to continued suppression of the economy.
Ducey and Republican legislative leaders said fiscal prudence was necessary to show businesses and others that the state could be responsible and not spend money it did not have.
Read the August revenue report here

View at Google Docs

|

Download File