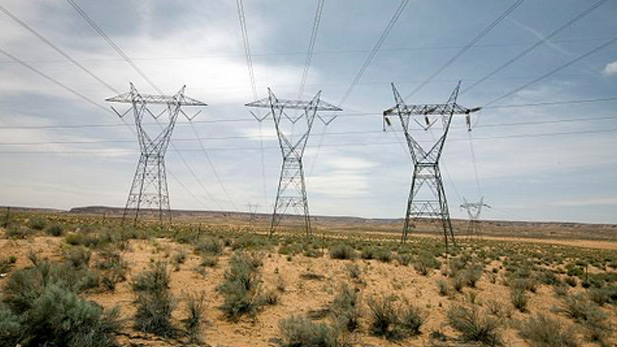 Listen:
Officials at Tucson Electric Power say the company's profits are falling.

That is why the utility has asked its regulator, the Arizona Corporation Commission, to agree to a new set of rates.
"One of the things we're trying to accomplish is to update our rates so that they do a better job of reflecting how costs are incurred in providing service to customers," said TEP spokesman Joseph Barrios.
That phenomenon has occurred across the industry.
"Utilities like TEP have seen their demand growing more slowly," said Stan Reynolds, a University of Arizona Eller College of Management economist. "But they've still got a lot of infrastructure costs. When that happens, their revenues can lag behind their costs."
TEP's electricity sales volume has shrunk. The utility says electricity usage has fallen 7.5 percent since 2011.
In its request to the Corporation Commission, TEP estimates it spent almost $1.3 billion on infrastructure improvements in the last four years.
After its last rate change, the utility's return to shareholders was 10 percent.
According to a shareholder report from TEP's parent company, Fortis, the request would bump that number up to 10.35 percent.
That change would come in a couple of ways.
The first, an increase in monthly service fees for residential users by about $12 a month.
That has advocates speaking out.
"It's going to hit low-income folks and working class families in terms of being a higher overall proportion of their overall bill," said the Sierra Club's Dan Millis. "We'd rather see them increase the rate that you pay per kilowatt hour."
TEP said it is not asking for an increase in usage rates because those can spread the cost of grid maintenance unevenly.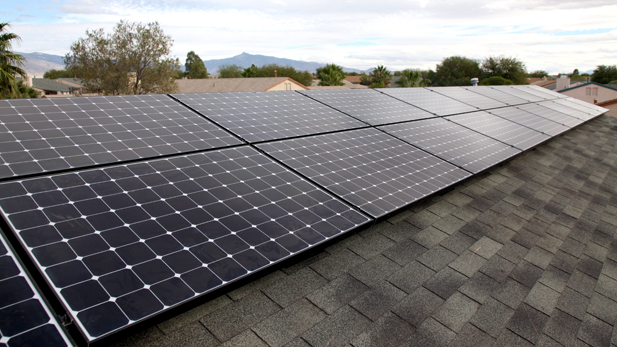 A 25-panel rooftop solar power array.

Yoohyun Jung
Among the users the company said do not pay their fare share of grid maintenance cost is rooftop solar users.
That is why the company has again proposed a change to what it pays for excess rooftop solar power.
Instead of crediting a user's account for excess power, which makes the excess power worth what a customer would pay TEP, the utility would pay the customer what it pays the companies it buys power from.
The wholesale rate new solar customers would receive would be about half of what current solar users get.
"It's identical to the net metering proposal that they had as a separate docket earlier in the spring," said Kevin Koch, president of solar installer Technicians for Sustainability.
Koch and other solar installers rallied against the past request, saying it would cause a drop in business.
TEP officials think the deal is fare because it pays market value for the power.
"[Solar users] will still have an opportunity to cover the costs of their investment and they're still going to see a significant savings in their monthly energy bills," said TEP's Barrios.
Koch estimates that if TEP gets its way, the time it would take to recoup an investment in a rooftop solar system would jump from around nine years to 15 years.
"There will always be some people who want to do it no matter what," said Koch. "But typical homeowners start to question whether it's a good investment when it goes over 10 years."
One recent solar adopter agrees.
"My wife and I went solar recently," said the Sierra Club's Dan Millis. "When I tell folks about it, they say, 'how long is it going to take for it to pay off?'. And I say, 'It's going to be about 11 years, but to us it's worth it."
But if the rates went up to higher amounts, and the purchase starting making less economic sense,
"Maybe we'd do it, maybe we wouldn't," Millis said.
There is also a proposed change that could add another fee to solar customers. That fee would involve the amount of power they draw from the grid during peak usage times when their panels do not produce enough electricity to meet their power needs.
There are other components to TEP's rate case request that do not deal with raising rates.
One proposal could save residential customers money.
TEP would like to institute a billing option similar to one offered by Phoenix-area utility company Salt River Project.
"You pay in advance and you can monitor your energy usage and monitor your bill balance," said Barrios.
SRP's plan includes displays that are hardwired in to homes, giving residents enhanced abilities to track their usage.
Users have to travel to special locations to buy electricity credits. That program caused issues for early adopters when it started in 1993, but a company spokesperson said that problem is much lower now with 74 purchasing locations.
The spokesperson said the average user of M-Power reduced their bill by 12 percent, and the program has a satisfaction rate of around 91 percent.
The utility's rate case would also give businesses an incentive to hire more workers, possibly boosting the local economy.
"We are also proposing an economic development rate designed to encourage either new businesses, new employers to come to town or existing employers to expand their operations," said Barrios.
No dates have been scheduled for Corporation Commission hearings regarding TEP's request, and a commission spokesperson said rate cases such as this can take up to a year to conclude.