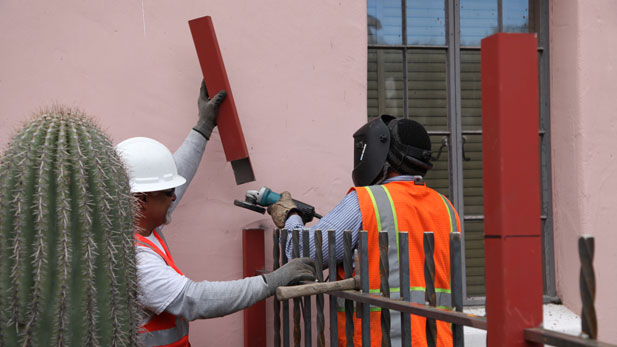 Officials say a fence is needed around the historic Pima County courthouse to protect it from damage and vandalism.

Tony Paniagua, AZPM
Workers are constructing a fence around the old Pima County Courthouse, which was recently vacated for cleaning and repairs.
The county wants to protect the iconic building with its mosaic tile dome from damage or vandalism outside, and prepare the inside for new tenants.
"Currently we are looking at a number of possible organizations that can come downtown and provide services to the community and to the general public," said Michael Kirk, director of facilities management for the county
He said discussions are getting started and county supervisors will make the final decision about the likely tenants and the contract agreements.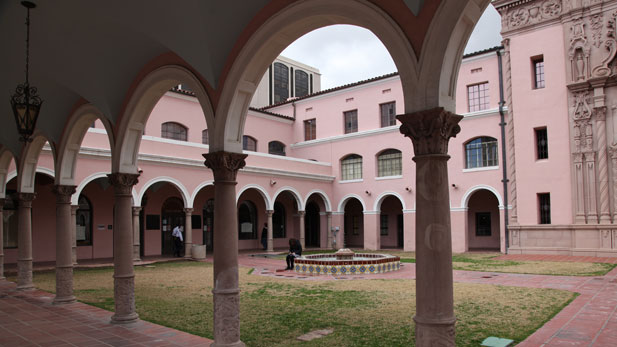 The iconic pink building has been used for decades by Pima County agencies but they recently moved to a new Public Service Center building.

Tony Paniagua, AZPM
A new multi-million dollar building, the County Public Service Center, now houses the county's assessor, recorder, treasurer, justice court and constables.
County officials have scheduled an open house at that facility for Saturday, from 10 a.m. until noon.
It is located at 240 N Stove Avenue, just a few blocks from the historic courthouse, which was designed and built in the 1920s.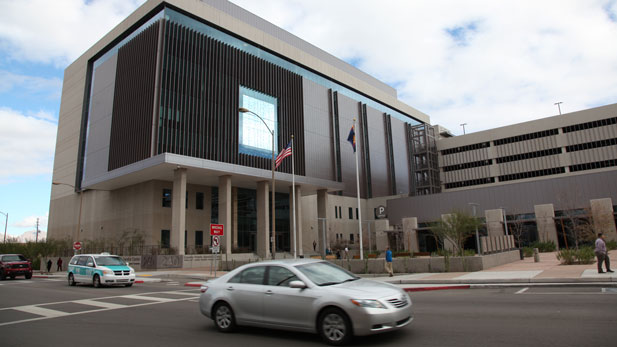 The new Public Service Center houses different offices including the Pima County assessor, recorder and treasurer.

Tony Paniagua, AZPM