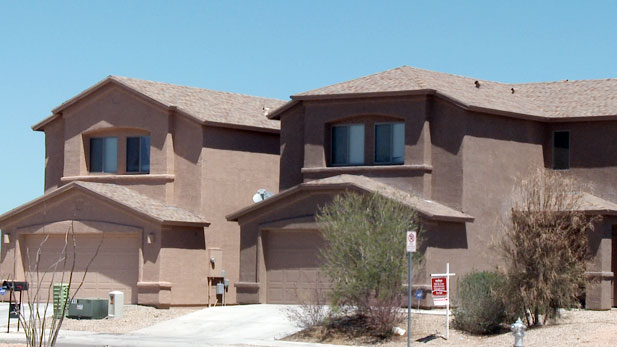 AZPM Staff
Listen:
This year brought the most April home sales in the Tucson area since 2006. The Tucson Association of Realtors reported there were 1,473 homes sold last month.
Total sales volume had its strongest April since 2007. During the month $362 million changed hands in residential real estate deals.
Average sales price ($221,260) and median sales price ($176,000) had their highest April since 2008.
Several of the indicators measured by TAR showed the market was going strong during the month, but one indicator is still low.
"We're still seeing a decline in sellers putting their houses on the market," said TAR President Eric Gibbs.
There were 4,525 active listings, more than three months' inventory.
Gibbs said a more balanced number would be double that, roughly six months' inventory.
He thinks the lack of homes on the market is due to prices still being too low for many homeowners to sell and make a significant amount of money.
"There are a lot of sellers who are at their breakeven point. As sellers start to see that they can put their houses on the market and make enough money for them to move up, that's when you'll start to see the market really change," said Gibbs.
He said low inventory could have a hidden upside. It gives homebuilders incentive to pick up the pace on any delayed projects.
He cited an example of an under-construction development he visited earlier this week. About half of all the unfinished homes there have already been purchased.