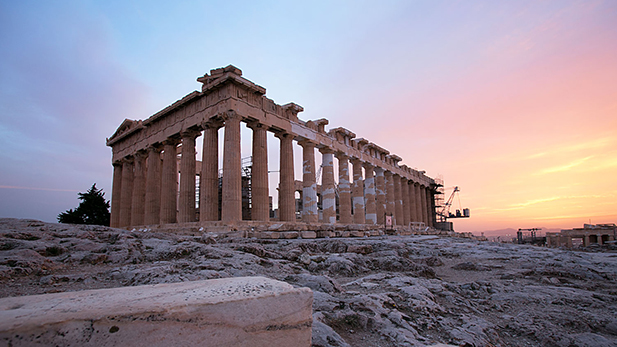 Sun sets over the Parthenon, a temple dedicated to the goddess Athena that was completed in 432 BC.

PBS
Watch as ancient Greece's legacy is invoked in Athens and at the steps of the U.S. Supreme Court. Take a look back at its rise and fall, which might not only help us understand the challenges we face now, but also point toward a better future.
The Greeks: Chasing Greatness, Tuesday at 9 p.m. on PBS 6.