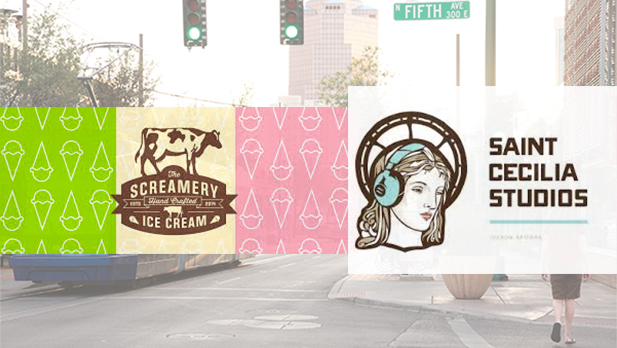 Steven Tracy and Ken Sarnoski own businesses within a block of each other along resurgent Congress Street.
One change that did not come with the renovation was any kind of signage on the building's façade.
"I don't have walk-in clients," said Tracy. "Having more bodies on the street isn't necessarily impacting from a business perspective."
Sarnoski's business is quite the opposite.
When he and his wife began talk of opening up a new location of their Screamery ice cream shop, downtown seemed like a natural place to put the business due to that high traffic.
They found a location they liked, except there was one problem.
"The landlord was involved in negotiations with somebody else," Sarnoski said.
They found a midtown location instead. Then the deal between the downtown landlord and the perspective tenant fell through, so the Sarnoskis opened shops in both midtown and downtown.
"We were already under construction at Speedway and Tucson Boulevard. The timing is like having twins," said Ken Sarnoski. "We knew that for about 3-4 months it was going to be absolutely crazy, and it has been up until this point."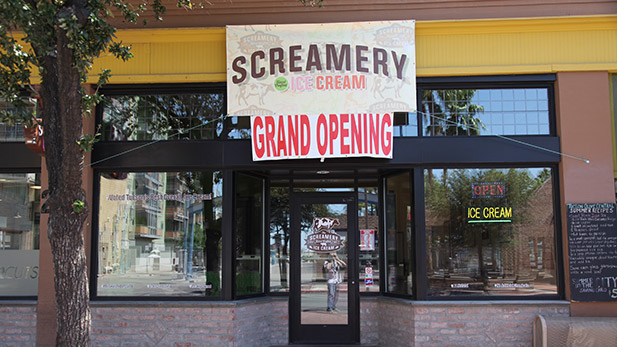 The Screamery's downtown location has been open for about two months. It is the third location for the Tucson-based business.

Zac Ziegler
The contrast between the highly visible ice cream shop and the low-key recording studio is part of what is happening in downtowns across the country.
"Any time there's downtown redevelopment there's simply more economic growth, job creation, and more housing with lower commuting costs," said National Association of Realtors Economist Lawrence Yun.
He says when a downtown rebuilds itself into a work, play, live neighborhood, it attracts new businesses to the area. The new businesses can be a mix of both retail and non-retail.
"To the extent that you can attract companies to relocate to Tucson and more job creation, it can easily become a net winner," he said.
Case in point, Caterpillar's soon to open downtown Tucson office.
More employers in the area can also mean more residents, which would be good news to those looking to sell goods in downtown.
"It's what we need down here," said the Screamery's Sarnoski. "The vibe is great. The overall look and the changes that have been made, the building owners and the developers have done a fantastic job on making downtown Tucson look the way it does. And it's only getting better."
Daytime jobs and residents would also go a long ways toward turning the area into more than an entertainment district.
"We think down the road, downtown is going to be a fantastic place to be every day of the week, not just the weekends," he said.
Saint Cecilia's Tracy agrees. That is why he plans to move out and sell his building, which sits next to the old Chicago Music Store. He thinks the space can be better utilized by someone who needs the exposure of having a storefront.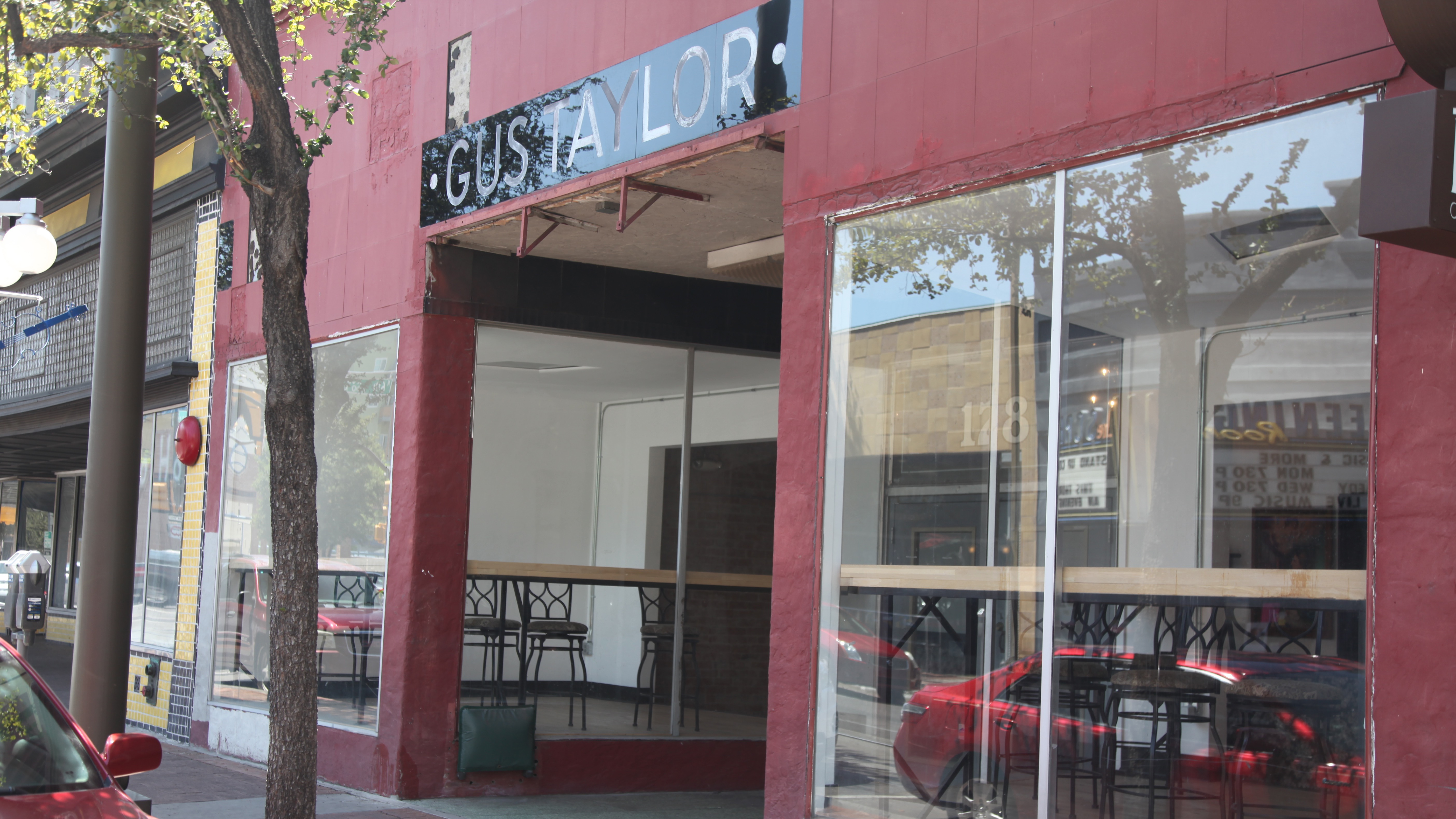 St. Cecilila Studios sits next to the old Chicago Music Store building on Congress Street. The studio has been operating out of the location for two years.

Zac Ziegler
"It's more than I need. Somebody else could put it to good use," he said. "And from a business model perspective, going and putting eight or nine months of personal labor money into a space just to move two years later isn't necessarily the smartest move."
Tracy said downtown's environment is perfect for creating music, but Saint Cecilia Studios doesn't need to take up prime real estate to help its clients do so.
"I'd still prefer downtown. I live in Armory Park just a couple of blocks away. I have no intention of moving too far from here," he said. "I'm looking forward to, in 24 months, coming in and having a drink in whatever or whoever ends up in here. That sounds like a really surreal and fun experience."
A drink, meal, or whatever product is for sale in the building once it is no longer his.