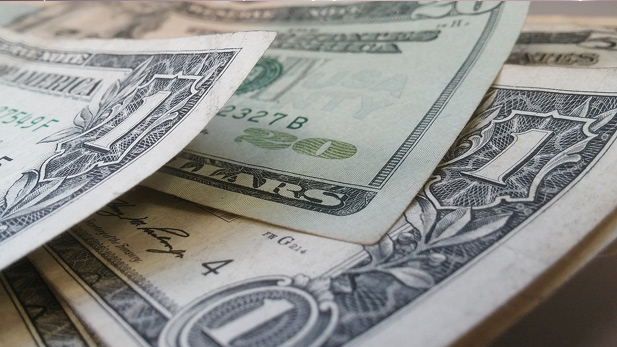 A big economic question is on Arizona's November ballot: Should the state's lowest-paid workers get a series of raises starting next year, eventually putting them at $12 an hour by 2020.
The basic argument for those who say yes are not a surprise.
"There are just people who are struggling to make ends meet right now," said Suzanne Wilson, a spokesperson for the Arizona Healthy Working Families Initiative, the organization leading the campaign.
"People are having a hard time just making the basics so that they can take care of their families."
On the other side, pro-business advocates think businesses will be forced into a handful of choices by the law.
"They can cut employees hours, they can cease hiring, they could accelerate automation that will make employees unnecessary, or they can raise prices," said the Arizona Chamber of Commerce's Garrick Taylor.
The arguments for both sides are driven in part by the size of the wage increases that Proposition 206 would bring about over the next four years.
"The initiative will raise Arizona's minimum wage from the current $8.05 an hour to $10 an hour in 2017 and then gradually increase it to $12 by 2020," said Wilson. "It will also provide all workers with the ability to earn 3-5 sick days they can use to care for themselves or sick family members."
Minimum wage hikes are nothing new in Arizona. The wage has gone up eight times since 2006 because of a voter-approved initiative that tied it to the Consumer Price Index. The first boost from that law was $1.60 an hour.
Under Prop 206, next year would see a minimum wage hike of $1.95, with another $2.00 in raises coming in the following three years.
"This is too much," said the Chamber's Taylor. "A 49 percent increase is a mandate that cannot be met by all Arizona employers."
A complicating factor for some is a lack of knowledge about how the hike might affect the state's economy.
"The magnitude of those kind of increases that we're contemplating are beyond the empirical experience that we have," said University of Arizona economist George Hammond. "Most of the previous increases in minimum wages at the state and local levels have been quite a bit smaller than that.
Opponents of the law concede that something needs to be done to help those at the bottom of the income ladder.
"If we're worried about things like folks at the bottom of the wage scale and the working poor, we need to look at different solution, things at the federal level like the Earned Income Tax Credit," said Taylor.
That tax credit goes to people with low to moderate incomes and is scaled based on income and number of children they have.
"That's not really steady income," said Prop 206 advocate Wilson. "People need their money now. They need to pay for things now. They can't wait a whole year to get that lump check and pay for whatever they've fallen behind on."
Economist Jim Rounds said there is an issue for some voters in the law. It offers two options: Do nothing to help those who struggle, or do something that may prove an improper solution.
"I'm not a supporter of the minimum wage going up like what's being proposed, but I would also challenge the people that are opposed to it, 'All right, well, come up with a better plan. I want to see your list'," he said.
Regardless of how Arizonans vote on Proposition 206 in November, minimum wage earners in the state will get a pay bump.
The consumer Price Index went up in 2015, and that is expected to increase the minimum wage by 10 cents to $8.15 an hour.