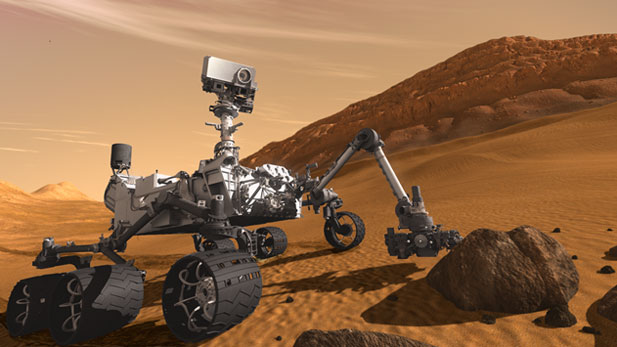 NASA's Mars Curiosity Rover.

NASA/JPL
A Pima Community College event Saturday focusing on science, technology, engineering and math – known as STEM – will offer something for people of all ages, including a talk by an engineer on NASA's Mars Curiosity Rover mission
The STEM Innovation Challenge Showcase aims to connect Pima students and faculty with area schools and local businesses, strengthen partnerships and encourage students to consider STEM fields.
Pima officials said making these connections is a key function of the school.
"It's extremely important to be able to have collaboration across the board for students, faculty and the community to work together to meet the needs and skill sets that business and industry and the whole city needs," said event organizer Michael Peel of Pima College.
The event at the college's West Campus includes 60 exhibitors from the college and local community that will have hands-on activities with a STEM focus. Five teams from Pima will pitch their business ideas for a chance to win prize money.
Nagin Cox of NASA's Jet Propulsion Laboratory will talk about her ongoing work on the Mars mission.
The showcase runs from 1 to 4:45 p.m.