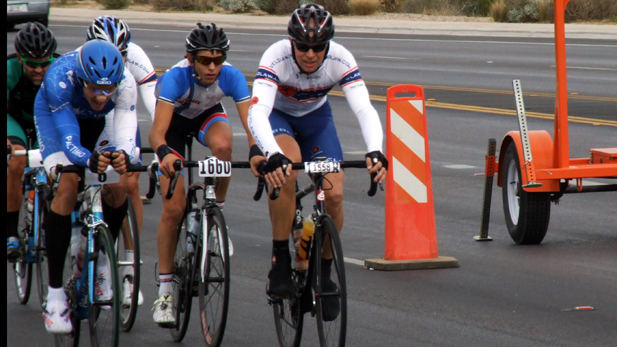 Rebecca Brukman. 11/26/12. Group of bikers travel along path in El Tour De Tucson race.
Thousands of cyclists are expected to take to the streets around Tucson this Saturday.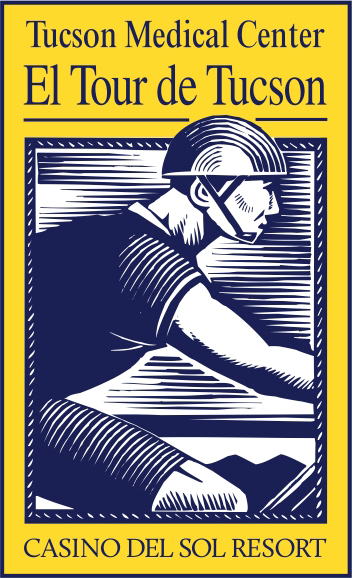 VIEW LARGER
El Tour de Tucson
El Tour de Tucson will get underway at 7 a.m. near Armory Park.
This year features five different race lengths, ranging from the 106-mile professional race to the new 28-mile race.
The total number of cyclists signed up for the event is approaching 7,000.
"Last year, we were slightly below that, but just barely. We had about 6,900 on the streets, so it's a small increase. We hope to surpass seven thousand," said El Tour's Marilyn Wall.
Registration for the race ends Friday night.
Wall said 52 percent of all El Tour riders come from outside Pima County, and the event brings $13-$15 million in spending to the local economy.
This is the second year Tucson Medical Center has acted as the event's title sponsor, giving the event the same major sponsor for back-to-back races since 2013, when University of Arizona Medical Center ended its six-year run as title sponsor.
Will your Saturday be affected? Click on the map below to look at the route and times when riders are expected to reach certain stretches.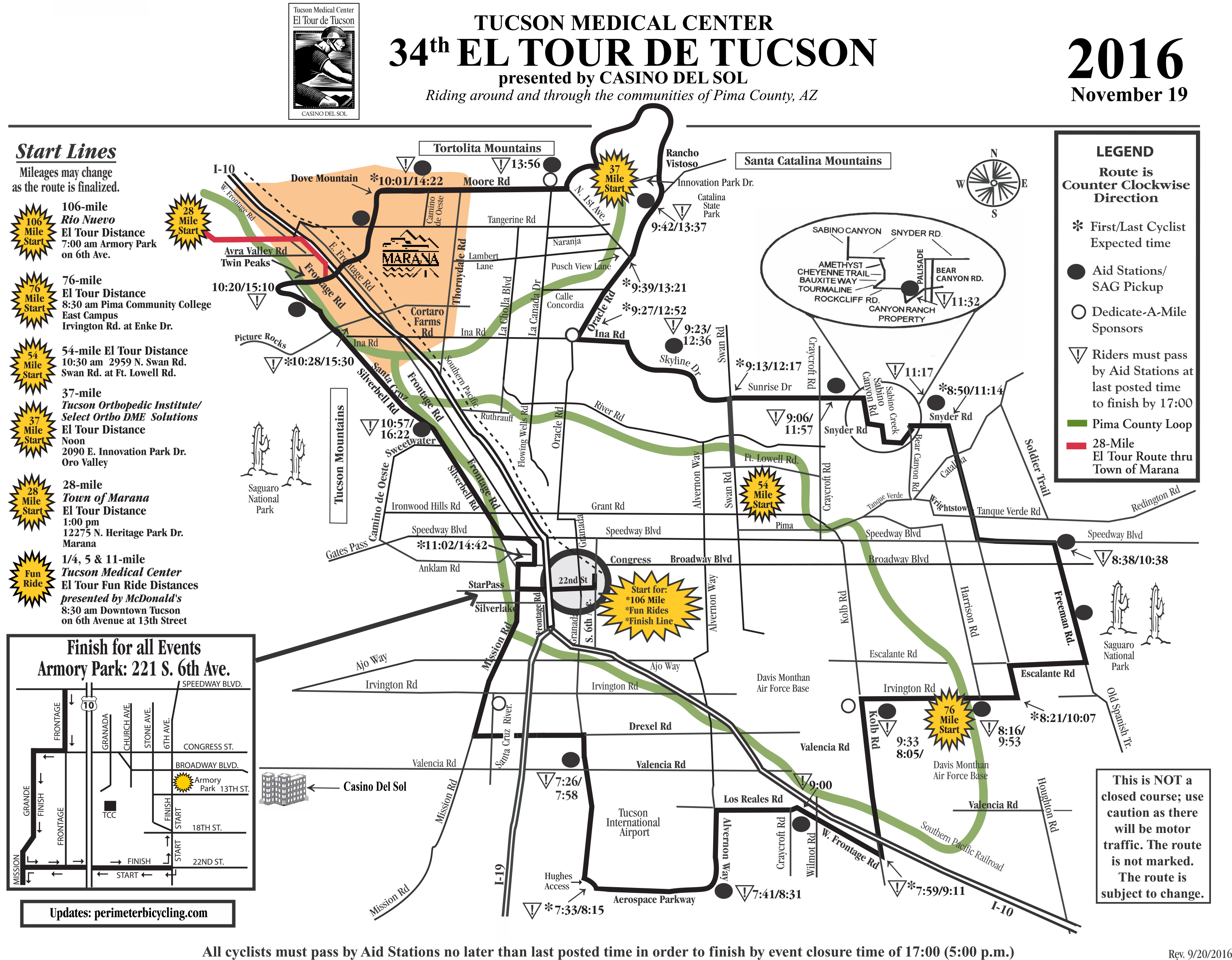 VIEW LARGER A map of the 2016 El Tour de Tucson route.

Courtesy of El Tour de Tucson