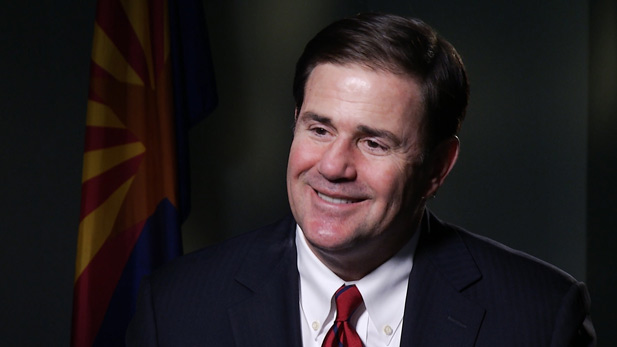 Governor Doug Ducey, during an interview with AZPM's Lorraine Rivera from January 2016.

AZPM
Gov. Doug Ducey thinks Tucson has shown strong economic improvement during his two years in office, and a recent announcement by Raytheon Missile Systems that it will add 2,000 new employees over the next five years is the latest example.
Ducey also cited the opening of a new Comcast facility, the relocation of an office by Caterpillar and a new warehouse for Home Goods as further proof.
When it comes to adding tech sector jobs, such as those that will make up much of Raytheon's pending hires, Ducey said the state's post-secondary education system is key.
"With the engineering students that are coming out of these programs, and the companies that are being attracted to our state - both in the Tucson corridor and other places - really show we can compete with anyone," said Ducey.
He said building an educated workforce is an important reason for the state to continue support of its universities, and work can be done to push younger students into fields with good employment prospects.