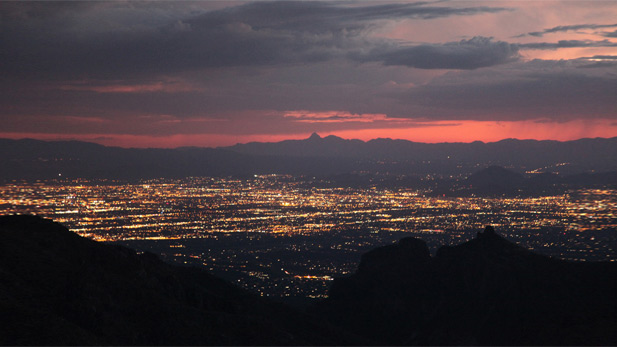 Tucson city lights at dusk

Mark Duggan
Tucson's millennial population dropped by 1.2 percent from 2005 to 2015, according to a report from real estate website ApartmentList.
The website used U.S. Census data to find the local drop in population of young people.
The report noted that the drop in population may be tied to a drop in median income, which went down by 6.5 percent in the same 10-year span.
That was a trend found in many cities across the country. As wages went down in a given metro area, members of the millennial generation left.
The results show that the longstanding narrative that millennials are most concerned with living in a walkable coastal city may be an oversimplification.
"What we actually find in our studies is that while those things are important, what's really important are the more traditional factors like having good opportunities to have a good job with good wage growth and being able to live in a place that's affordable," said ApartmentList's Chris Salviati.
According to the census data used by ApartmentList, these conditions have eased in recent years.
Tucson's median income is on the rise, and the trend of millennials leaving has started to reverse.