With the generation of Baby Boomers getting older, health experts predict a big drain on the health care system and an increasing need for caregivers to provide help to the elderly living in nursing homes, assisted living communities and hospitals. A non-profit organization in Tucson is working to train the next generation of Certified Nursing Assistants. The 10-year-old institute recently graduated its 1,000th student.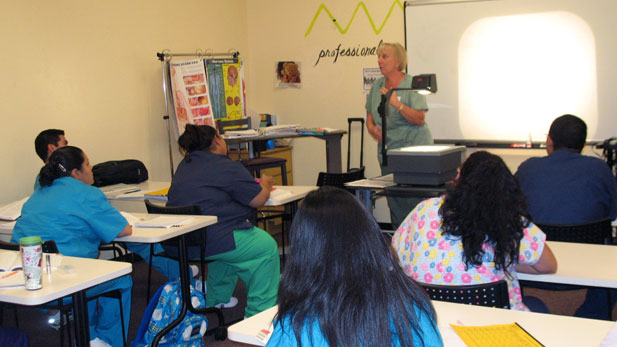 Robert Rappaport
Instructor Marilyn Wierschen conducting classroom training
Judy Clinco founded the CareGiver Training Institute and currently serves as its president. She says 70 percent of Baby Boomers will need some health care in the future, and about 40 percent of those will need long-term care. With those numbers, she says that means a million new caregivers will be needed to keep up with the health care demand.
"Direct care work is listed as three of the fastest-growing job categories, according the Department of Labor," says Clinco.
Richard Thompson graduated from the CareGiver Training Institute last year and currently is working independently, although he is looking for a job in a hospital-setting or some other part of the health care industry. He encourages people who want to help others to sign up for the training.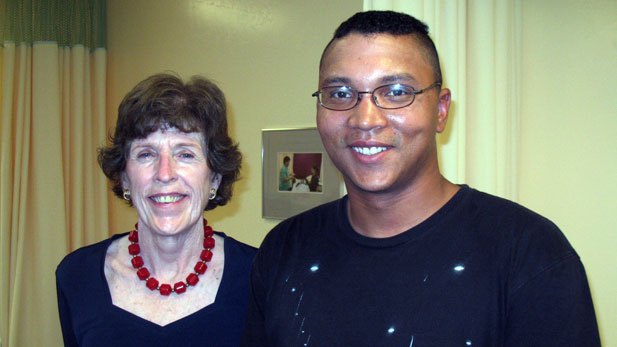 Judy Clinco and Richard Thompson

Robert Rappaport
Judy Clinco and Richard Thompson
"Understand there will be challenges, like every other part of life, but within those challenges you will find huge rewards," he says.
The 12-week training program provides 200 hours of instruction, exceeding state and federal recommended standards. Part of the instruction is 57 hours of training in the Skill Lab (pictured below), which provides replicas of settings the students eventually will encounter.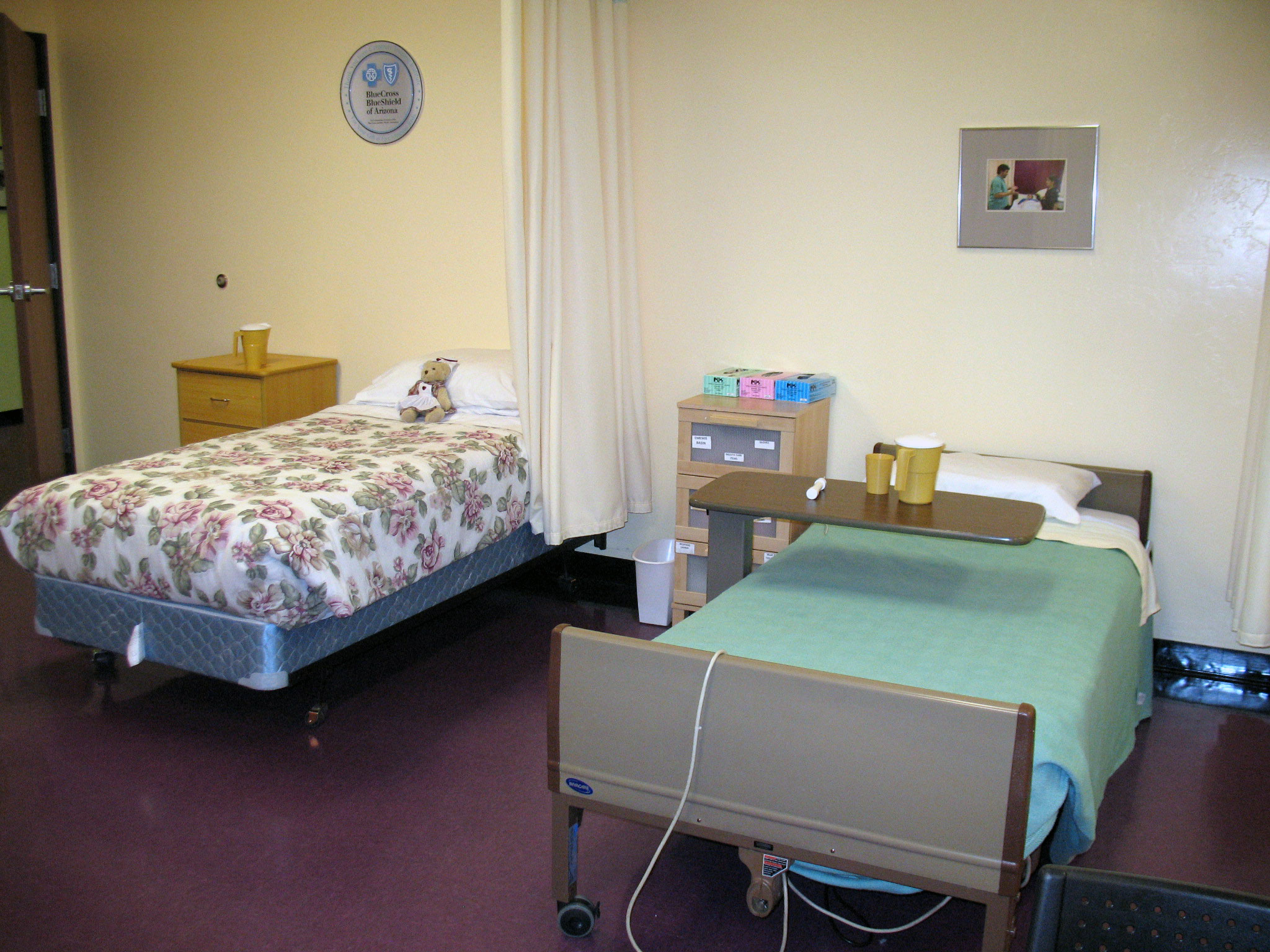 Skill Lab at Caregiver Training Institute

Robert Rappaport