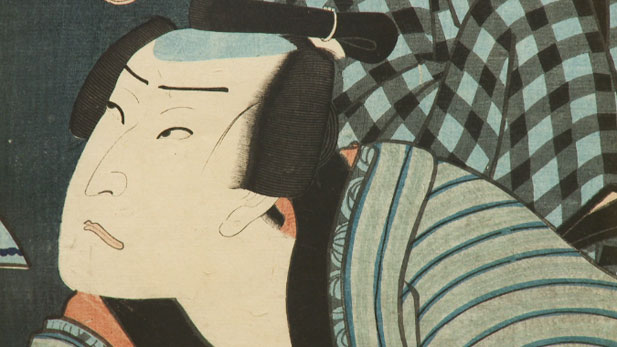 University of Arizona Museum of Art

azpm
Consisting of works from the UAMA permanent collection, this exhibition focuses on woodblock prints from the nineteenth century and explores the print-making process, everyday life in pre-modern Japan, and the cultural exchange that took place between Japan and the Western world.

Lauren Rabb is Curator of Art at the museum, and she offers some perspective on the exhibition. She says that the prints were a form of popular art, and in 1853, when trade with the West began to develop, the works were sometimes used as wrapping for fragile items. This led to the prints finding their way to a new and appreciative audience. Rabb points out that now many of the most extensive collections of Japanese woodblock prints exist outside of the their country of origin.
University of Arizona Japanese prints
azpm
Read about the exhibit at uanews.org