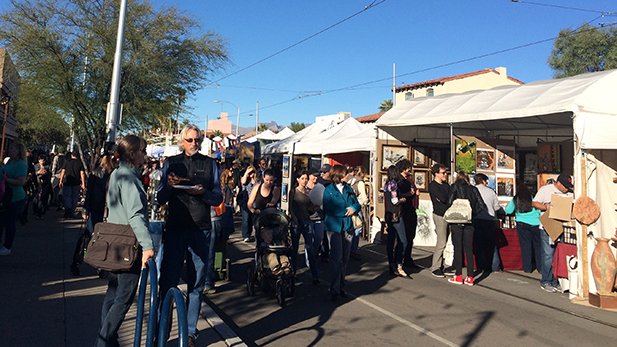 The Winter 2015 Fourth Avenue Street Fair.

Sophia Paliza-Carre, AZPM
The Fourth Avenue Winter Street Fair takes place Friday, Saturday and Sunday from 10 a.m. to dusk.
Fourth Avenue will be closed between Eighth Street and University Boulevard, with the lone open crossing for vehicle traffic at Sixth Street.
The area around the closure will be busy with pedestrians and traffic, and also will cause changes to public transit through the area.
"We want to make sure that motorists are aware that there's going to be a high concentration of pedestrians in that area, and we want them to drive with caution," according to Tucson Department of Transportation's Mike Graham. "And pedestrians need to be aware that when they're crossing Sixth Street that there's still motor vehicle activity taking place."
Streetcar riders will have to disembark through when their train and take a shuttle to the other side of the closed area.
The closure starts Thursday night and ends late Sunday night.
Estimates show around 300,000 people attend each of the semi-annual street fairs, and vendors at the event sell about $2.75 million worth of goods each year.
View a map of the area affected by the Winter Street Fair here: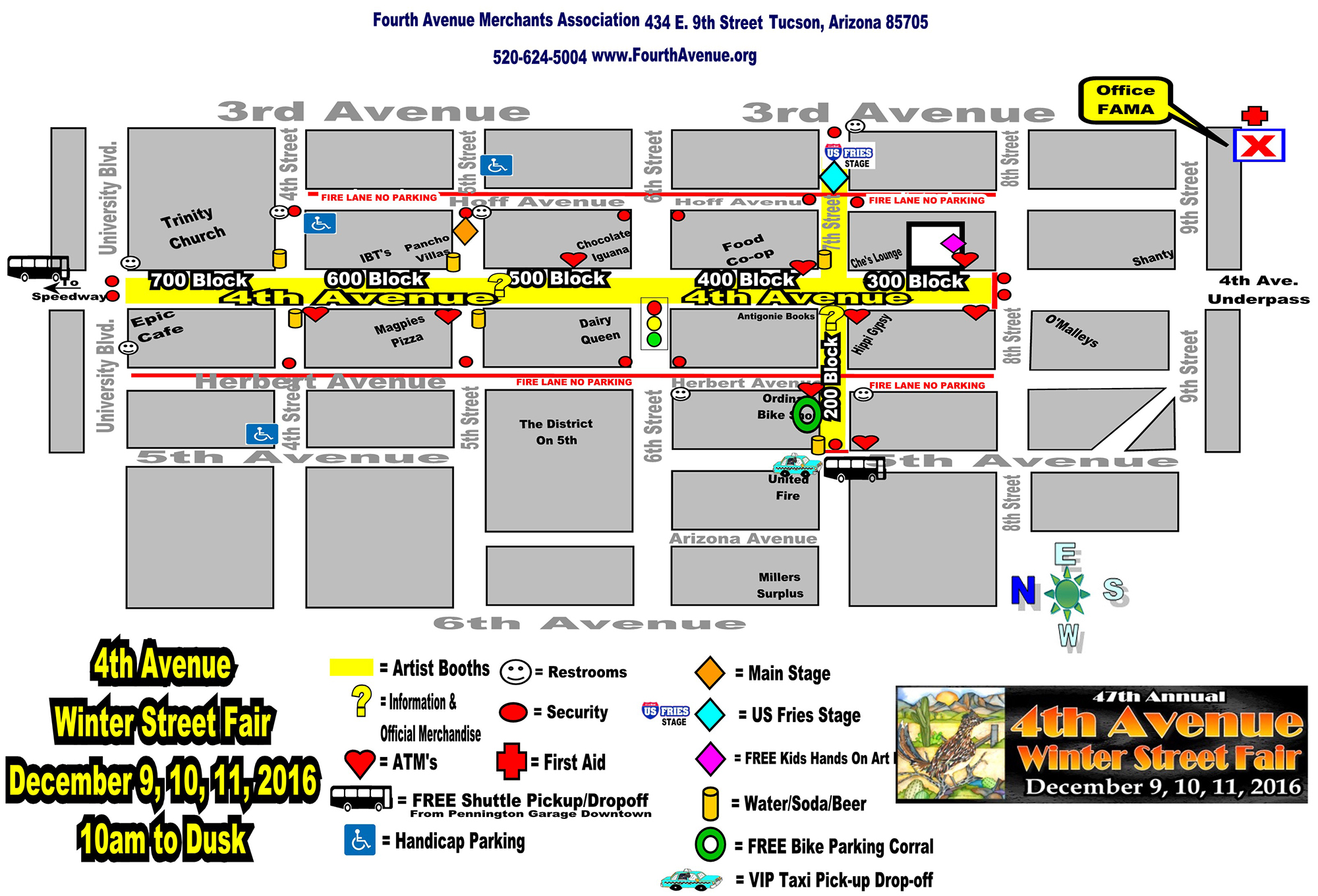 VIEW LARGER
Fourth Avenue Merchants Association
MORE:
Arizona
,
Arts and Life
,
Business
,
Pima County
,
Culture
,
Downtown Tucson
,
Economy
,
Events
,
News
,
Streetcar
,
Transportation
,
Tucson
,
U.S.