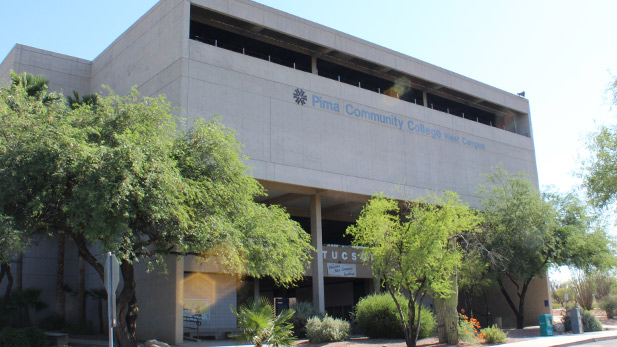 The west campus of Pima Community College.

Stephanie Torres, AZPM
Listen:
Pima Community College is offering a free class to help people pass a new civics test.
A state law requires anyone graduating in 2017 to pass a civics test with a score of at least 60 percent before they can earn their diploma or equivalent GED.
The course at Pima Community College will be through its Adult Basic Education for College & Career program.
The course's curriculum will be designed specifically for the civics test, which comprises 100 multiple-choice questions and is based on the U.S. immigration and naturalization test.
Some of the sample questions include: Which ocean is on the East Coast of the U.S.? What does the judicial branch do? What movement tried to end racial discrimination?
Pima Community College's adult basic education courses help people prepare for the GED exam. The civics test is now part of that and a requirement for a high school diploma. The PCC course is free; the test has a fee of $9.