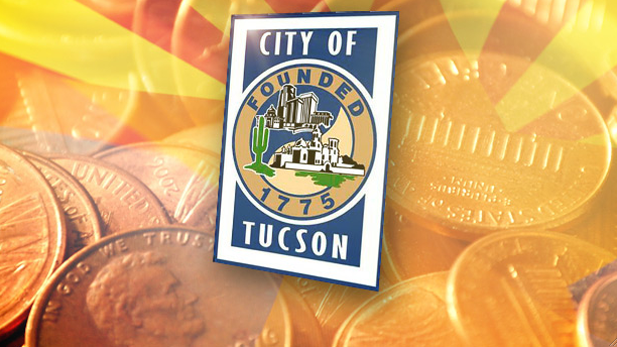 Robert Jaime, AZPM
University of Arizona economist George Hammond isn't alone in describing Tucson's economic recovery since the Great Recession as "anemic" and "slow."
But when the UA's Eller Economic and Business Research Center released its annual forecast for the local economy, it showed strong growth in the coming year.
Why is 2017 different?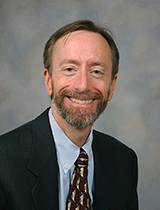 UA Eller Economist George Hammond
"Part of what's changed is that the factors that were holding us back over the past couple of years have essentially dissipated, and that big factor, really, was the federal fiscal drag related to the impact of the sequester," Hammond said. "As that's gradually worn off, that has freed us up to grow at a somewhat faster pace."
Tucson's economy is fairly reliant on federal spending. Davis-Monthan Air Force Base, Raytheon Missile Systems and the U.S. Border Patrol are some of the area's biggest employers.
The end of federal budget sequestration is in President-elect Donald Trump's 100-day plan, which should result in a rise in military and defense spending.
Trump's plans also include other federal spending increases that could benefit the local economy.
"Additional activity related to border security or investment in our ports would help to boost activity in Tucson as well," Hammond said.
While border security spending appears to be increasing, some of the more aggressive plans from the president-elect's campaign rhetoric may not be.
"Already some of the president's top advisers and in fact appointments were talking about maybe pulling back some of the things that you heard during the campaign with regard to the relationship between those two countries, and I think that's very encouraging," said Chase Bank's Chief Economist Anthony Chan.
Chan said he thinks another campaign promise, the renegotiation of the North American Free Trade Agreement, is not troublesome if handled properly.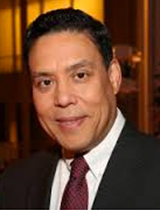 Chase Chief Economist Anthony Chan
"What really concerns me is if all of a sudden we start imposing unilateral tariffs. But I don't see that from any of the top economic advisers that President-elect Trump has actually nominated," he said.
Monetary policy from the Trump administration, according to Chan, will bring a low chance of economic downturn in the short term.
"If you go ahead and add additional fiscal stimulus and monetary policy continues to be stimulative, it's almost a formula for continued economic growth," he said. "So there are opportunities for things to go wrong, but because of all the stimulus, I think that the odds of something going badly wrong, like a recession, are still well contained for 2017."
National growth would be good news for Tucson's economy, because a local upswing could easily be derailed by a downward national trend.
The UA's Hammond said if national home prices declined, or stock prices dropped, it could prevent people from moving to Tucson.
That drop could affect the local economy's future because some of next year's positive outlook comes from above-normal population growth.
"So if we don't see that increase in mobility going forward, that means less population growth, less housing activity and less overall economic activity locally," said Hammond.
Tucson can expect a fair number of those new residents to be older, which will affect how the local job market grows.
State population estimates show Tucson's over-65 age group will grow by about 3 percent annually over the next decade.
"Our population really nationwide is gradually aging as the baby boomers get older, go through retirement, and require more health care," said Hammond. "That's certainly providing a boost to the health services sector. I think that will really be one of the major drivers of job growth as we look to the future."
But jobs in health care will not be the lone driver of the job market.
"I think we'll see job gains in what we call professional and business services, which includes accountants, lawyers, management consultants, engineers, computer scientists and also the call center sector," he said.
So, after years of lagging the national trends, the Tucson area's job growth and overall economic strength could rival what is happening elsewhere.
MORE:
Arizona
,
Arizona Business Report
,
Business
,
Pima County
,
Economy
,
Government
,
Jobs
,
Mexico
,
News
,
Tucson
,
U.S.