There are three Republicans and three Democrats battling for two of the Arizona Corporation Commission's five seats. Two of the three Republican Candidates for Arizona Corporation Commission talk about why the ACC needs them.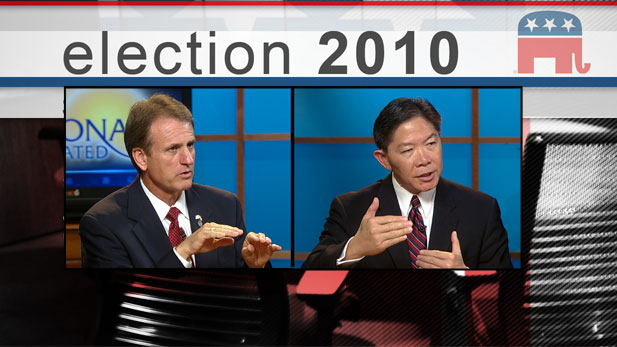 ACC GOP Forum

azpm
Current Commissioner Gary Pierce, a former businessman says he understands the commission's key role in advancing renewable energy for Arizona.
Phoenix Attorney Barry Wong says utilities should be required to refuse service to illegal immigrants.
Brenda Burns, the third Republican candidate, who was unable to attend the Arizona Public Media forum because of a hip injury, is a Scottsdale real-estate agent and former Arizona Senate President.
2010 Arizona Corporation Commission GOP Primary Forum with Gary pierce and Barry Wong
azpm