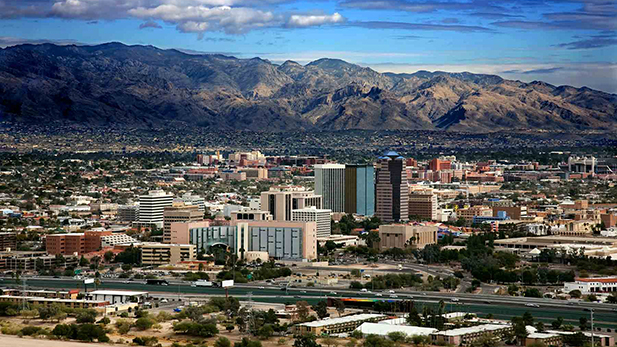 Courtesy of UA Colleges of Medicine
The last year may be looked back on as the year Tucson's economy began to pick up the pace as it recovered from the Great Recession.
Zac Ziegler looks back at signs in 2016 suggesting the economy is picking up speed. He also looks at what caused Tucson to lag behind many other places in the country in its recovery. A major reason was the slow pace at which federal government spending increased since the recession.
Zac also looks back at expansion and relocation announcements from Caterpillar and Raytheon Missile Systems, which promise to bring thousands of new jobs with high salaries to the area, and how some fear a strong year for Arizona's trade industry may be curtailed in 2017 by President-elect Donald Trump's campaign rhetoric about renegotiating the North American Free Trade Agreement.