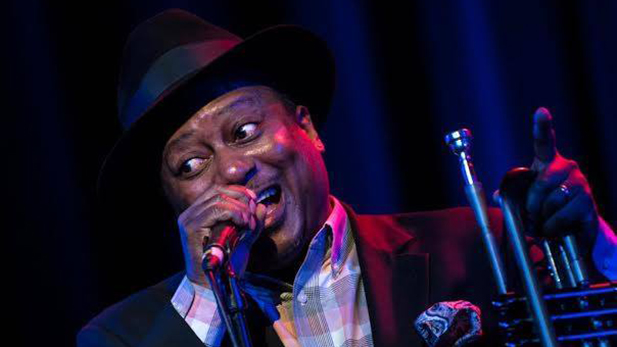 Kermit Ruffins performed at the 2016 Tucson Jazz Festival.

Tucson Jazz Festival via Facebook
As many as 17,000 people will attend the Tucson Jazz Festival, which begins Thursday, organizers estimated.
Saxophonist Kamasi Washington opens the 10-day festival with a show at the Rialto Theatre.
There will be shows every evening at downtown venues through Jan. 22, when local musician Howe Gelb closes the festival with a show at Congress.
Organizer Yvonne Ervin said she was looking forward to hearing Dee Dee Bridgewater.
"She's an amazing vocalist," Ervin said. "She's won Grammys and Tonys, and she's also going to have opening for her the Tucson Jazz Institute Ellington Band, which is our kids that have won the Jazz at Lincoln Center contest several times."
Ervin said she started the festival three years ago at the request of Mayor Jonathan Rothschild, who wanted to attract out-of-town visitors in mid-January, when tourism typically dips ahead of the gem and mineral shows.
She said it's the only jazz festival in the country in January, noting Tucson's rich history with the genre.
"It used to be a great jazz town back in the '80s and '90s, and we figured that there was an audience for it now."
To see the full lineup for this year's festival, click here. an example inline link.