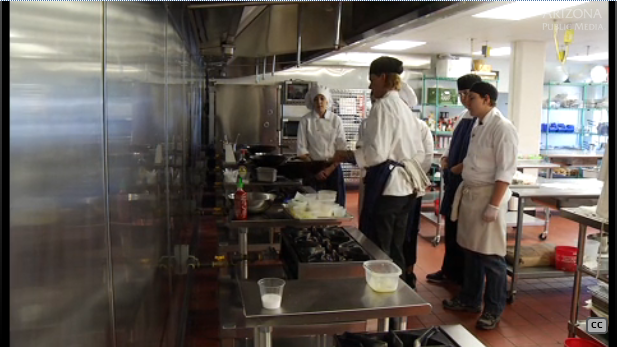 AZPM
The state's 14 career and technical education districts hope the governor's proposal to give Arizona teachers a raise this year includes their instructors.
The governor's proposed raise for teachers would obviously apply to educators in traditional public school districts – those who teach art and math, for example.
But it should also include the auto mechanics and cosmetology teachers who instruct high school students in the Cochise Technology District, said Joel Todd, the district superintendent.
That district, and others known as Joint Technical Education Districts, are career and technical education programs that run in conjunction with school districts throughout the state. They teach students skills and train them for careers in areas like automotive, culinary and cosmetology fields. They are designed as an option for students who seek a career that does not necessarily require a college degree.
Technology districts are supposed to be treated the same as all other public school districts, he said.
"Sometimes they do, sometimes they don't," get similar treatment, Todd said.
A raise would also help Pima County JTED recruit teachers who are experts in technology-related fields, said Superintendent Alan Storm.
"They're people who have been making, for example, $50,000 and $60,000 and $70,000 in industry, and then they're coming to us to teach and they're looking at a starting salary of $35,000 or $40,000," Storm said.
The governor released his budget proposal Friday, and it calls for a two percent raise for teachers, phased in over five years, and will need legislative approval.
The districts were strained last year when they were faced with total funding elimination, but then state lawmakers restored funding before the cut took place. There are numerous needs for the districts, both superintendents said. They include adding back the capacity to educate more students. Right now, high school sophomores, juniors and seniors can take the courses, but not freshmen or those who have graduated high school.
Hear more from both superintendents in an interview on this week's edition of Metro Week.