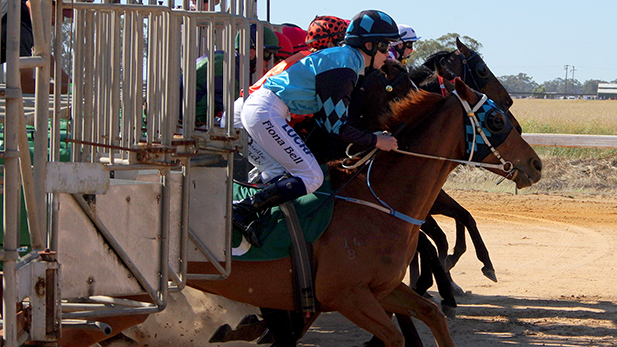 Horses burst out of the starting gate on a dirt race track.

Via Pixabay
A four-year contract extension will keep horse racing at Rillito Regional Park through 2021.
The Pima County Board of Supervisors unanimously approved a contract extension Tuesday for Rillito Racing, Inc., a subsidiary of the Rillito Park Foundation, which manages horse racing at the park.
The extension comes with a stipulation that $1 million be spent by Rillito Racing on improvements at the facility over the next five years.
The Rillito Park Foundation secured a $1 million grant to fund facility improvements that required a contract extension be in place before the money is given.
The grant money will be used to build new barns and update the clubhouse at the track.
"The clubhouse has been around for decades, and it does need some improvements to the floor and some of the restaurant in order to really handle the demand of the public," said Pima County Attractions and Tourism Director Tom Moulton.
The old barns were removed to make room for a soccer field.
Winter horse racing at Rillito begins Feb. 11 and goes through March 19.