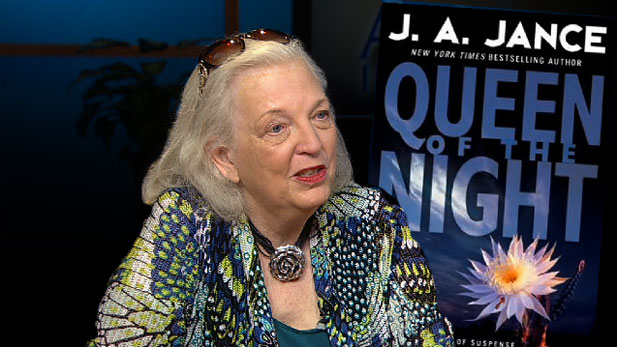 Queen of the Night by JA Jance

azpm
J.A. Jance, who has been hailed as "the undisputed mistress of the mystery novel" is out with her latest book titled Queen of the Night.
"Jance offers that rare, and welcome, hybrid: the suspense novel with heart. A storytelling machine, Jance in her 41st is at the top of her game and just about irresistible." (Kirkus Starred Review).
"Dedicated to the late Tony Hillerman, Jance's brilliant fourth suspense novel featuring former homicide detective Brandon Walker and his wife, novelist Diana Ladd, spans some 50 years, from a murder in 1959 in San Diego to a rash of killings in Thousand Oaks, Calif., and Tucson in 2009. Jance has crafted a mystery that Hillerman would be proud of and that her fans will love." (Publisher's Weekly Starred Review)
JA Jance Queen of the Night
azpm