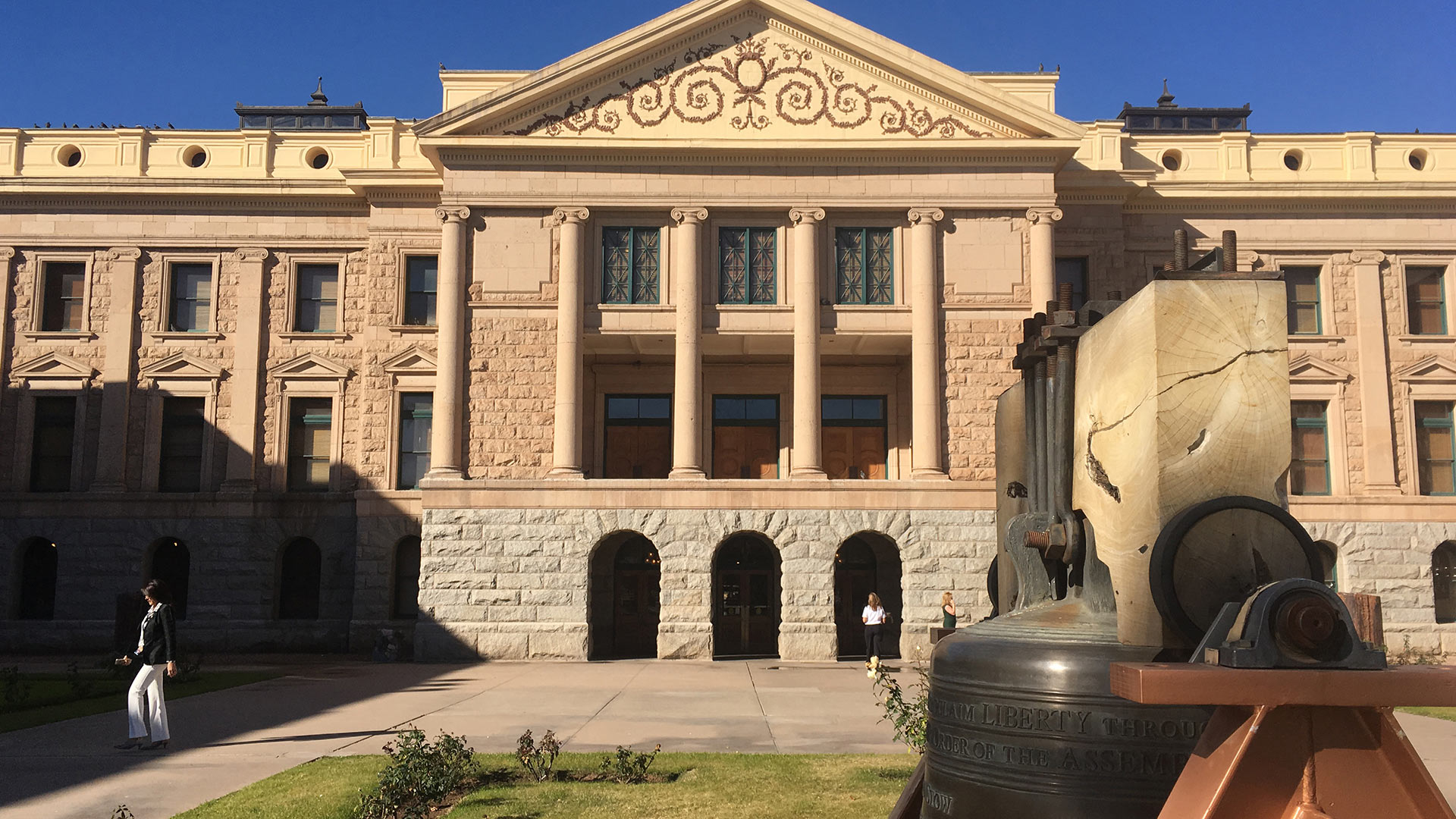 The Arizona Capitol Building. January 2017
Christopher Conover, AZPM
All public school students in Arizona would be eligible for vouchers worth $5,200 a year each to go to private schools under legislation introduced Monday.
Republican Sen. Debbie Lesko of Peoria introduced the bill for "empowerment scholarships," which would transfer the money from public schools to parents to use as they see fit in sending their children to private schools.
"Right now our current system, if a child leaves a district school and moves over to a charter school, the district no longer has that money because they are no longer teaching the child any more," Lesko said. "So that is the same thing."
Sen. David Bradley, D-Tucson, said the money transfer will harm an already strapped public school system.
Lesko called that a "false narrative."
Vouchers already are in place in Arizona for disabled students and for students who live in the attendance areas of public schools that are rated as failing or near failing under the state grading system. Lesko's bill would make the program available to all 1.1 million public school children in the state in phases, with full implementation by 2020.
Similar proposals have failed in the Legislature in recent years.