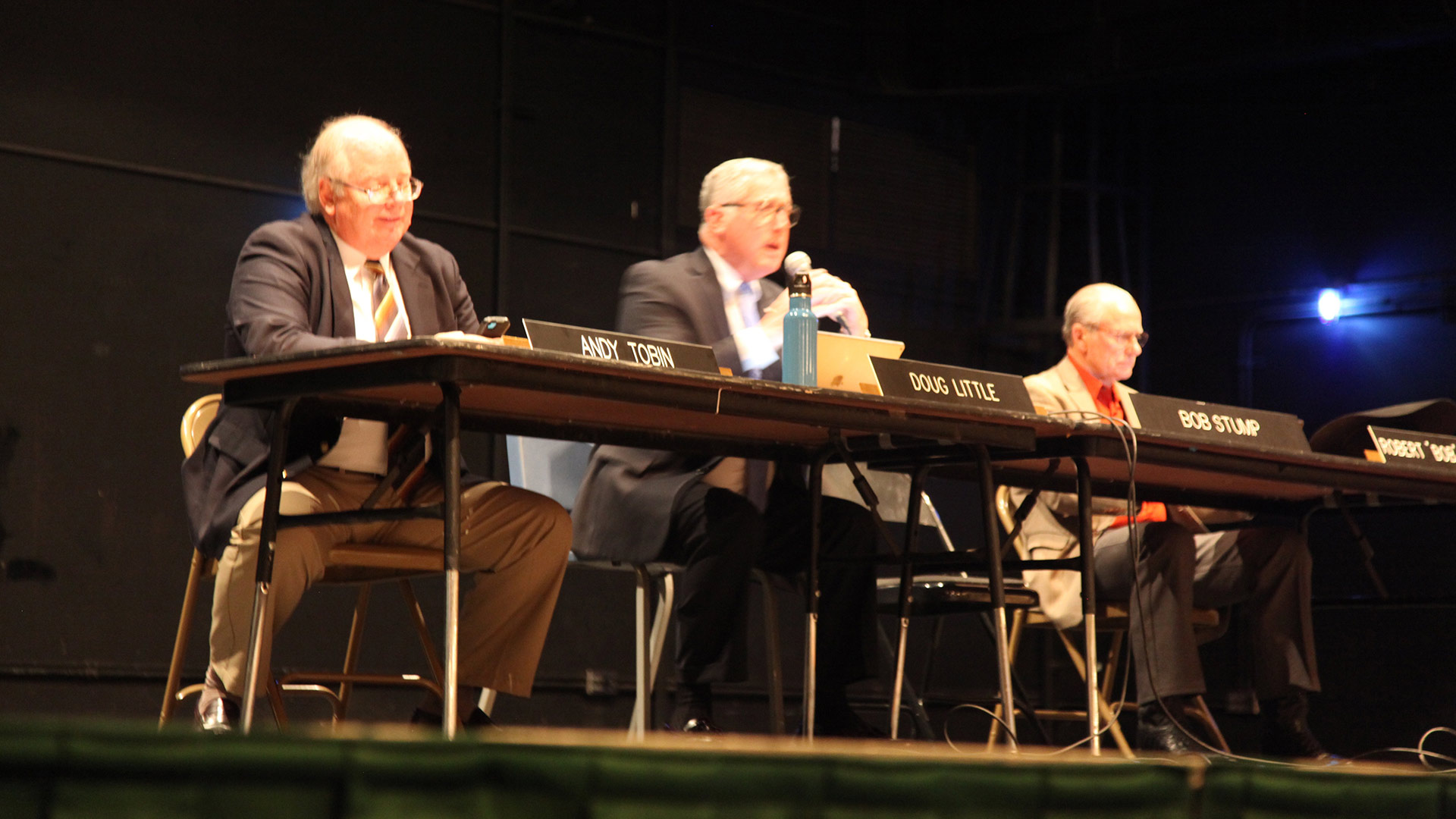 (from left) Corporation Commissioners Andy Tobin, Tom Forese and Bob Burns attend a meeting in Tucson.
Zac Ziegler
This story was updated on Feb. 7. Based on information from a source, a previous version said the solar buyback rate may be established at this meeting. It has been corrected to say TEP's solar matters are only up for discussion.
A Wednesday meeting of the Arizona Corporation Commission could decide the future of Tucson's electricity rates.
The meeting will be held at the state government building at 400 W. Congress Street starting at 10 a.m.
On the docket are two Tucson Electric Power requests. One would raise a typical residential electric bill by $8.15 a month. Discussion of TEP's solar rates is also expected, though a vote on that is not due until June.
The meeting will include testimony from both sides and the public, and a decision on new electric rates is expected by the end of the day.
"You never know how long the program will go, but I think the hope is that we're down there and by the end of the afternoon we'll be able to vote on the final product," said Corporation Commissioner Andy Tobin.
Meeting information is available here.
A live stream of the meeting can be watched here.
Members of the public can request to speak at the meeting here.