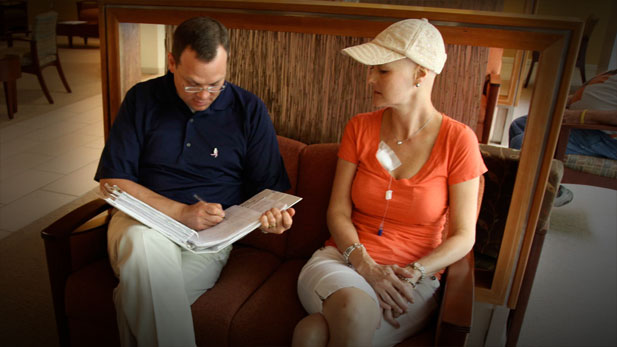 Andy and Pat Mersiowsky

azpm
Andy and Pat Mersiowsky review her cancer treatment schedule
There will be nearly thirty thousand new cancer cases in Arizona this year. The Arizona Cancer Center at University Medical Center treats about 70 cancer patients a day with intravenous chemotherapy. Recently Martin Rubio and Tom Kleespie, spent a day with one of those patients.
Cancer Treatment
azpm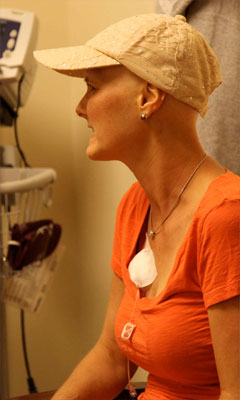 Pat Mersiowsky

azpm
In January of this year, Pat Mersiowsky became one of the nearly 30,000 new cases of cancer that are estimated to be diagnosed in 2010 in Arizona alone. Imaging and testing indicated that Pat had numerous cancerous tumors in her left breast and lymph nodes. After extensive research by Pat and Andy over several weeks, she joined a clinical trial at the Arizona Cancer Center at UMC North. On August 17th Tom Kleespie and Martin Rubio spent the day with Pat and her husband Andy as she completed her 27th dose of chemotherapy. Surgery and Radiation scheduled in the coming months.
More than 70 patients a day receive treatment at the Arizona Cancer Center Peter and Paula Fasseas Cancer Clinic at UMC North. Here multidisciplinary patient-care teams include internationally renowned medical, hematological, radiation and surgical oncologists; nurse practitioners, nurse coordinators and research specialists; psychiatrists, social workers and patient advocates; nutritionists; pharmacists and genetic counselors.