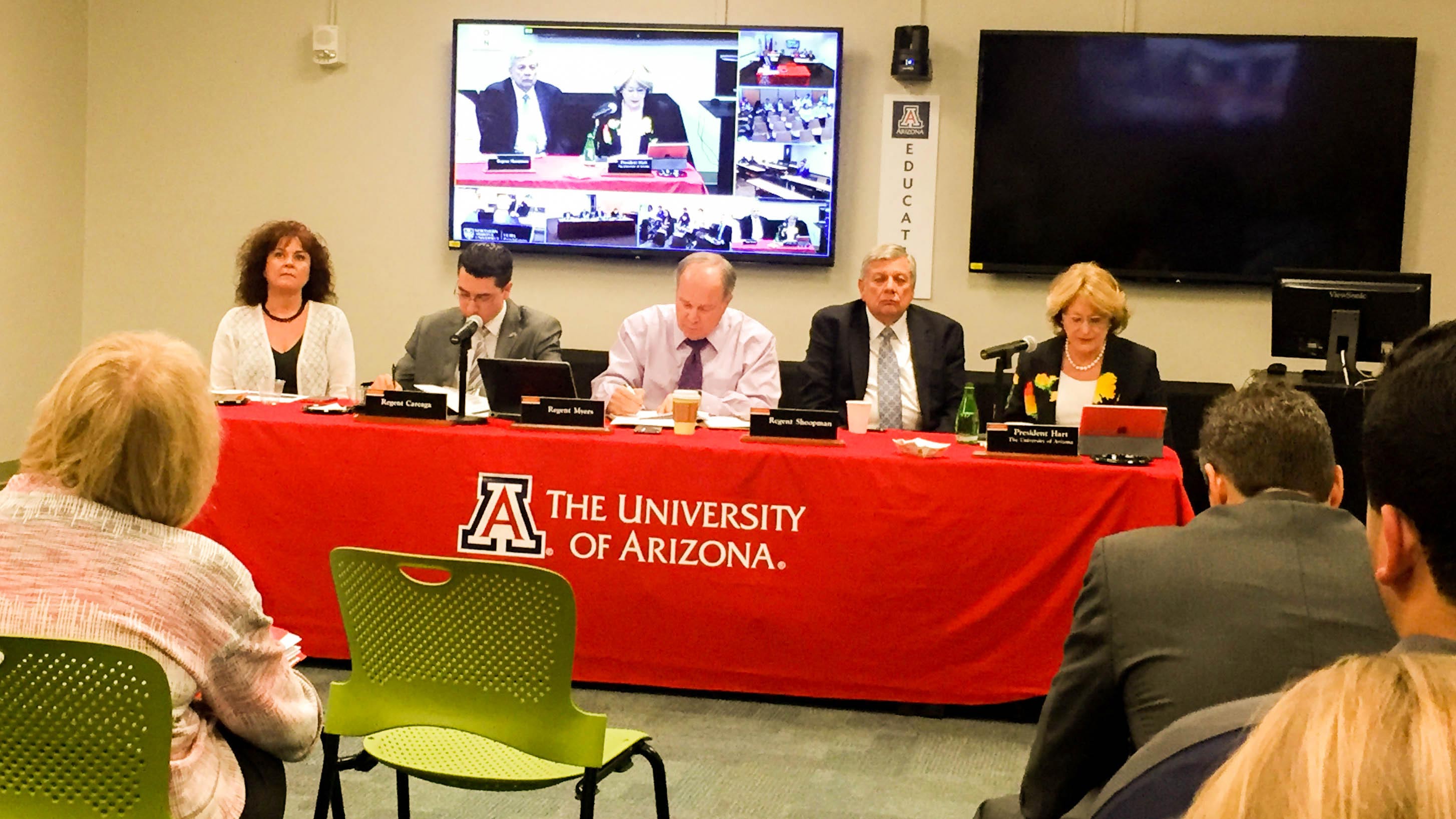 The Arizona Board of Regents listened to student input on the state's three public universities' tuition proposals for the 2017-18 academic year.
Reaction to the University of Arizona's 2017 tuition and fee proposal was mixed at a public forum Tuesday, with some students opposed to a $100 annual fee to support athletics.
With the athletic fee, other fees and tuition, new in-state undergraduate students will pay 3.9 percent more than new students did last year. Out-of-state students will pay about 2 percent more total in tuition and fees.
Undergraduate Matt Lubisich wants the proposed athletic fee dropped.
"Although I value athletics as an institution, I do not believe this fee is fair or necessary for the students that attend this great institution," he said.
The UA is asking the Board of Regents to allow it to charge new undergrads the fee to support athletics. New graduate students would be charged $50 but could opt out.
"I urge the Board of Regents to reject this fee and allow for more student input in the process," Lubisich said.
The UA proposed a $200 fee for athletics last year, which would have applied to undergrad and grad students, but that was dropped after widespread opposition.
The fee proposal won't affect the 92 percent of returning undergraduate students and many returning graduate students on campus whose cost of studying is locked in by a guaranteed tuition plan.
Regents will vote on the tuition proposal at a meeting in Tucson next week.