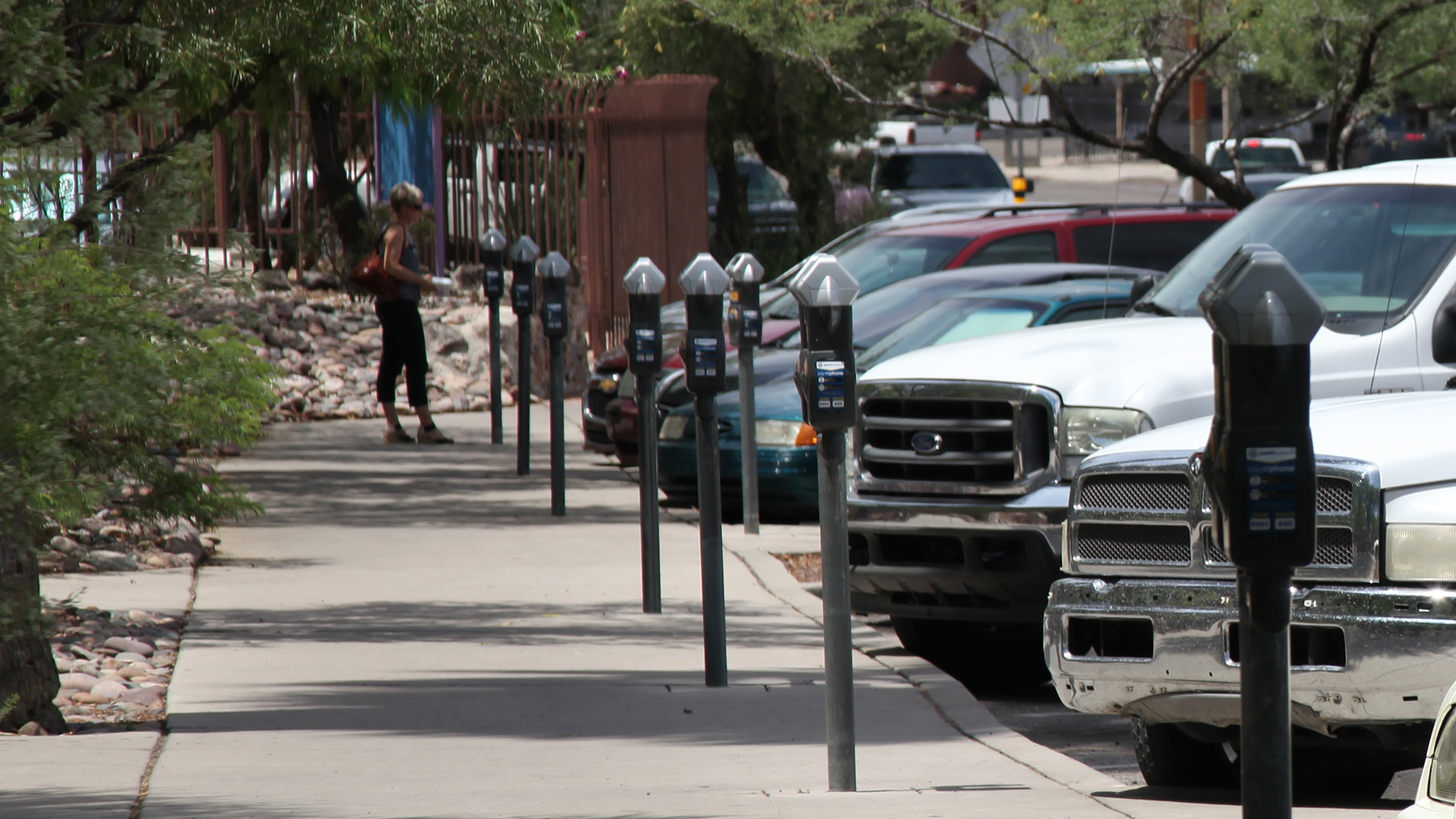 Parking meters in Tucson.
Andrea Kelly, AZPM
Fourth Avenue's 380 parking meters have generated around $200,000 in revenue, a number in the ballpark of the city's original projections, according to Park Tucson administrator Donovan Durband.
Durband said there are still plenty of free parking spots in Fourth Avenue's periphery, though, so revenues from the meters, which cost $1 per hour, aren't as high as they could be.
"Right now there's a lot of areas where it's still a free-for-all, so it will probably have higher meter revenue once we kind of tighten things up," he said.
The meters, installed in early 2015, were met with criticism from some Fourth Avenue merchants and motorists, who thought they shouldn't have to pay for previously free parking.
Durband says this thinking has changed, for the most part.

"We have a lot of the merchants who are starting to understand – because they'd like a garage – you can't build a garage and have people pay to park there when there's free parking everywhere around it," he said.
The city will now focus on designating permit parking for Fourth Avenue employees, and, finally, on developing a parking garage, Durband said.