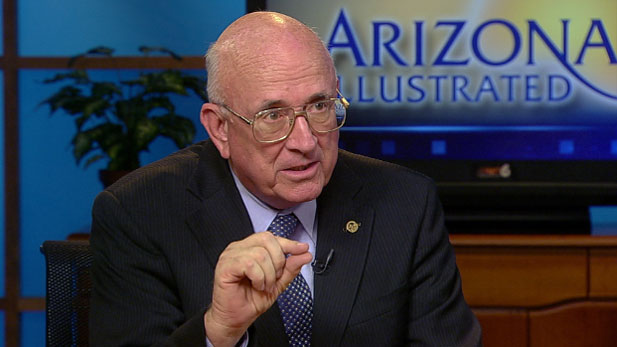 Tucson Mayor Bob Walkup discusses the big issues voters will be deciding in November.

AZPM
Tucson Mayor Bob Walkup says voters living within the city limits will be asked to decide on two important measures: to change the city charter which dates back to 1929 and a proposed 1/2 cent sales tax. Mayor Walkup also has an update on the continuing controversy over a proposed hotel by the Tucson Convention Center.
Bill Buckmaster interviews Tucson Mayor Bob Walkup, who discusses the city's financial situation and provides updates on downtown redevelopment.
AZPM