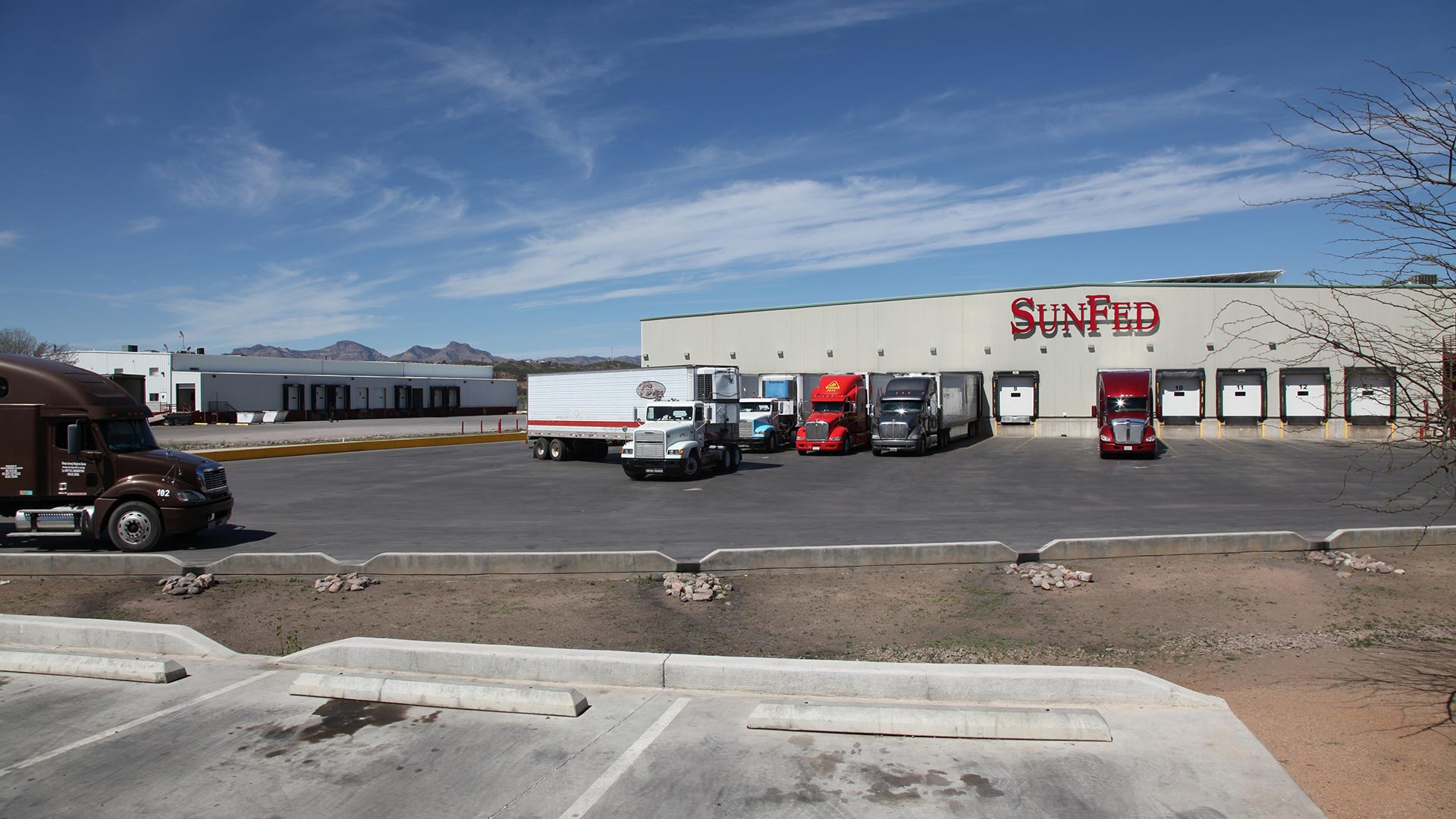 Agriculture transport trucks.
Zac Ziegler, AZPM
A group of businesses and trade associations lobbying against a border adjustment tax claim the proposal would cost American consumers $1.2 trillion over the next decade.
Organizers for Americans for Affordable Products said they have spoken with members of Arizona's congressional delegation and have found a strong, bipartisan opposition to a possible 20 percent tax on all goods imported into the US.
The coalition's local members include the Arizona Retailers Association; the Tucson Metro and Santa Cruz County Chambers of Commerce; and the local chapter of the political advocacy group Americans for Prosperity.
At a press conference Tuesday one organizer said a border adjustment tax would have a negative affect on many small businesses in Southern Arizona.
"They bring products across the border and add value to those products and resell them," said Tom Jenney, state director for Americans for Prosperity. "And this is a huge part of the life of small business."
Jenney claims the tax is being pushed by a small group of large businesses that could profit from a decrease in imports.