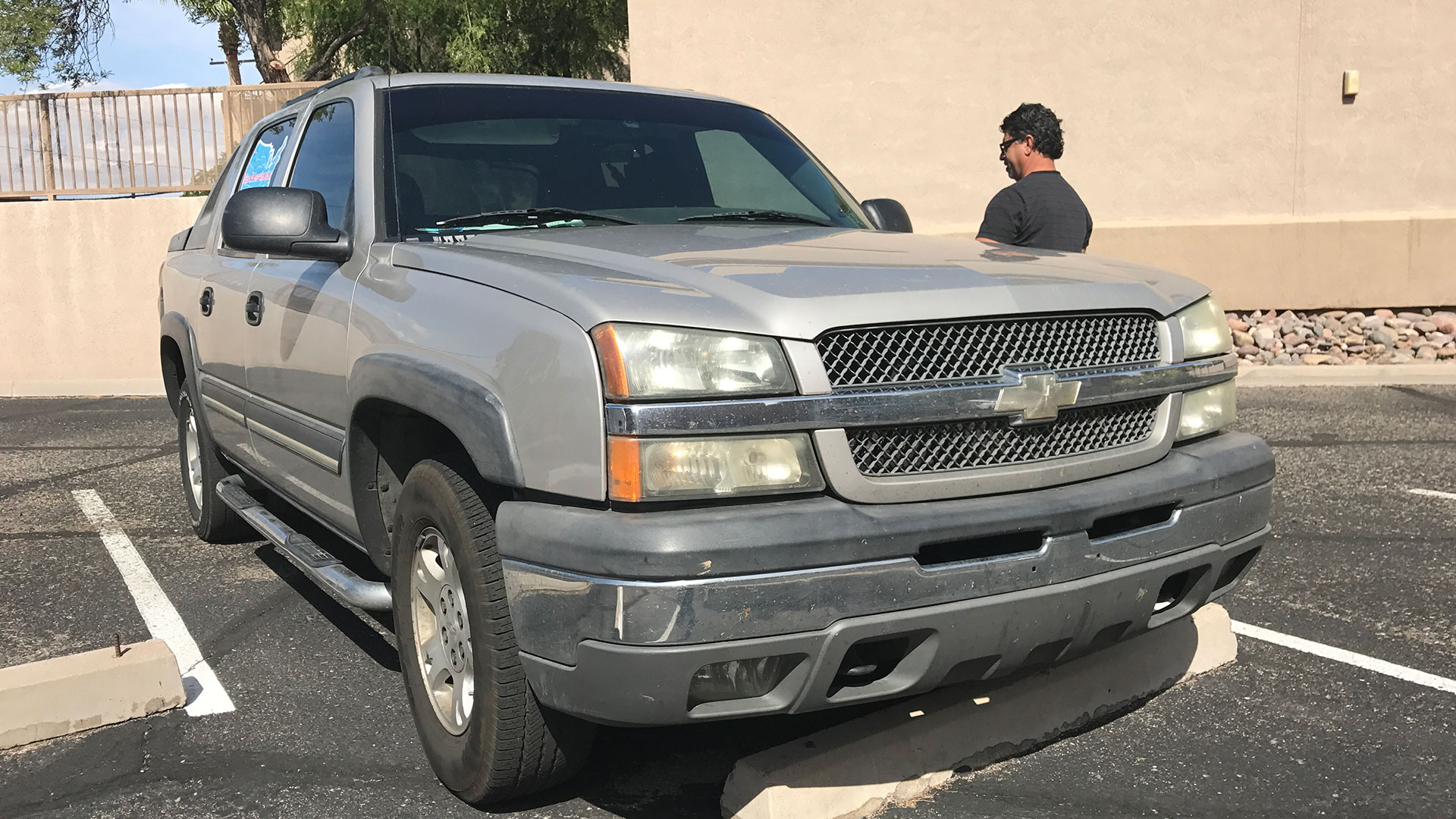 Juan Bayardo says his research project for a book was not a vacation. Due to limited funds, he slept in his vehicle 189 nights.
Tony Paniagua
There are plenty of numbers in Tucson resident Juan Bayardo's life following his journey across the nation's 50 states and the District of Columbia, an experience he plans to turn into a book.
Bayardo by the numbers
11 months, 2 weeks and 1 day: Length of his cross-country road trip.

62 jobs in 47 states and Washington, DC. (None in Alaska, Oregon or South Dakota. Listen to the story to find out why.)

$14,000 on the excursion's essentials such as supplies, food and gasoline.

34,580 new miles on his utility vehicle.

12,700 airline miles flying to and from Alaska and Hawaii.

189 nights sleeping in his 2004 Chevy Avalanche.

It all started because Bayardo wanted to see the country.
An experienced tradesman who can work with brick, concrete, metal, tile, wood, installations, landscaping, plumbing and other fields, Bayardo figured he could fund his adventure by finding gigs across the country to keep him moving on his journey.
Originally, the goal was to complete the trek between May and December 2016, but due to challenges along the way - including inclement weather and delays in finding jobs - Bayardo remained on the road until April 2017.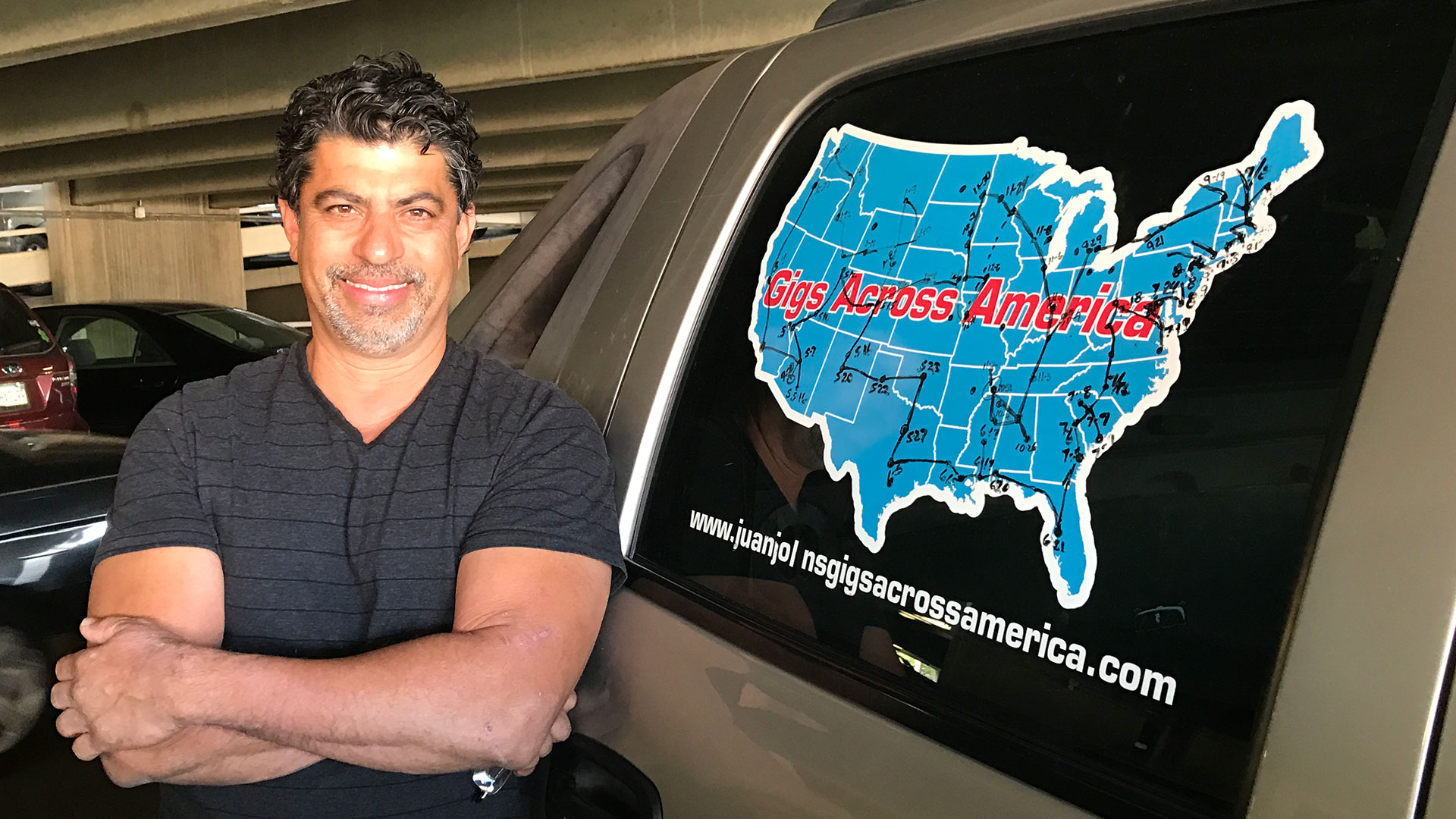 Juan Bayardo, also known as John or Juan John, completed a driving and working tour of the United States.
Tony Paniagua
Bayardo gathered plenty of material for his book, which he hopes to complete by August. In the future, he may embark on similar journeys in Australia and Latin America.
As to the numbers above, Bayardo adds this: Countless hours of cold, hunger and heat.
Innumerable memories, and an incalculable insight into hundreds of people.


Juan Bayardo says one of the best things about the trip was meeting great people, including the Russell family in Ann Arbor, Michigan.
Dale Russell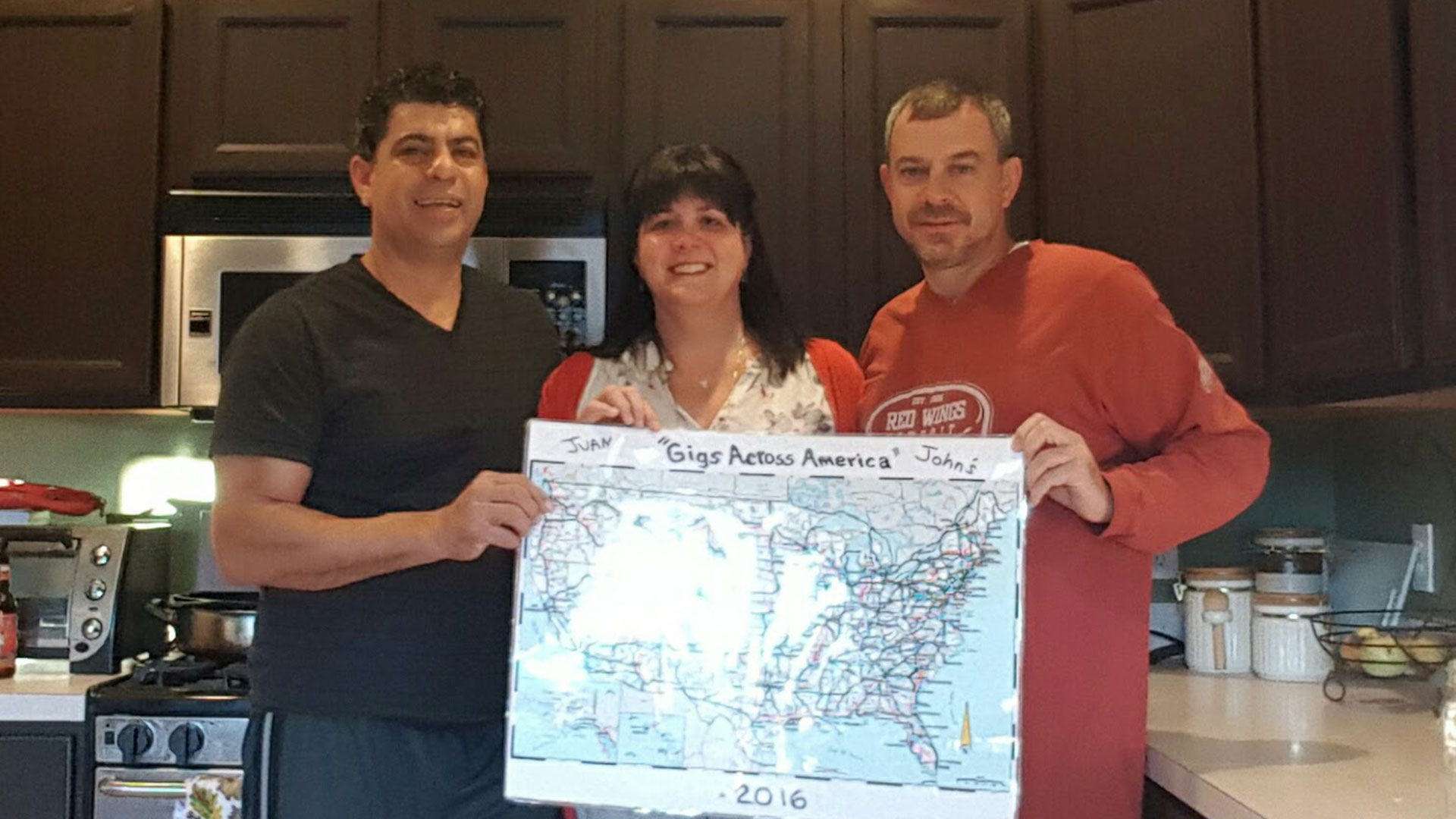 Juan Bayardo with new friends Stacey and Dale Russell who provided valuable supplies for the next part of his adventure.
Jenna Russell