The City of Tucson is asking voters next month to hike the two-cent city sales tax , known as the Business Privilege Tax, by a half-cent to help fund core services. The city says the revenue the additional tax would create would prevent reductions in police and fire personnel, while opponents say the city needs to trim the fat in the budget first.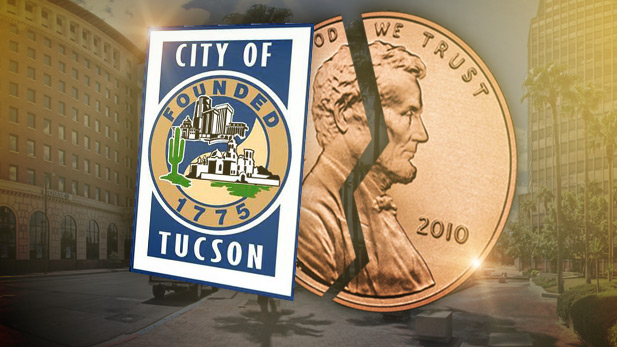 In an AZPM interview last month, Tucson Police Chief Roberto Villasenor predicted dire consequences if the tax hike question fails. "I don't see how I can meet the cuts that will be required to fix this deficit, if the tax is not passed, without laying off personnel," he said. "That could mean slower response times...it's just a terrible deterioration of service."

However, less than a week after making those predictions, the U.S. Justice Department awarded TPD $12.3 million to fund 50 police officers for three years, with the police department picking up the cost for the fourth year. The new funding will help prevent layoffs if the tax hike fails and diminish vacancies if it is approved, Villasenor said.
The "No on Prop. 400" committee is leading the charge against the measure, saying the city needs to cut waste first. "This is going to cost the average citizen, who is making minimum wage, one week's salary ," said Shaun McClusky, who chairs the campaign. "Twenty percent of Tucson lives in poverty. We'll be the fourth highest tax in the country."

The election is Nov. 2.
"Yes on 400" Committee
City Clerk's Office
Read the full text of Proposition 400 (PDF)