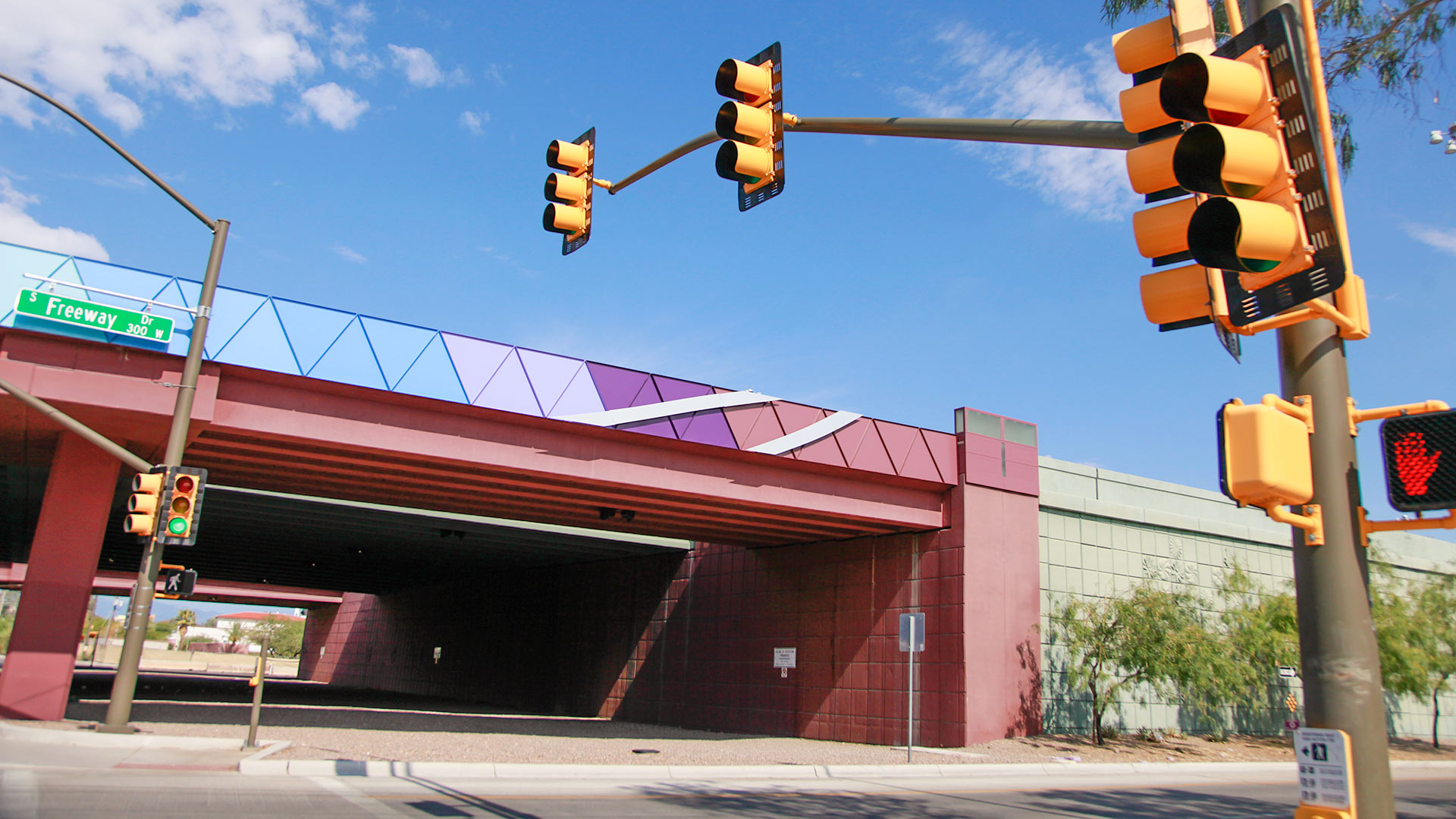 The proposed site of a skate park is at the I-10 underpass at Cushing and Freeway.
Alexa Jaramillo, AZPM
Tucson residents Caleb Gutierrez and Kyle Araishi are avid skateboarders who have been adding activism to their repertoire.
Since 2016, the friends have been meeting with city officials, the Arizona Department of Transportation and other entities in an effort to get some support for their proposed project.
They hope their idea for a shaded skateboarding park will turn into reality as the Cushing Street Skate Park, at a location near the Tucson Convention Center.
The concept involves a site that would operate under the I-10 overpass, with options for different skill levels and a fence for safety.
The men are trying to get fundraising and grant-writing support from a nonprofit organization, and they are also trying to raise tens of thousands of dollars for the project.
If all goes well, they hope to have the park up and running in 2018.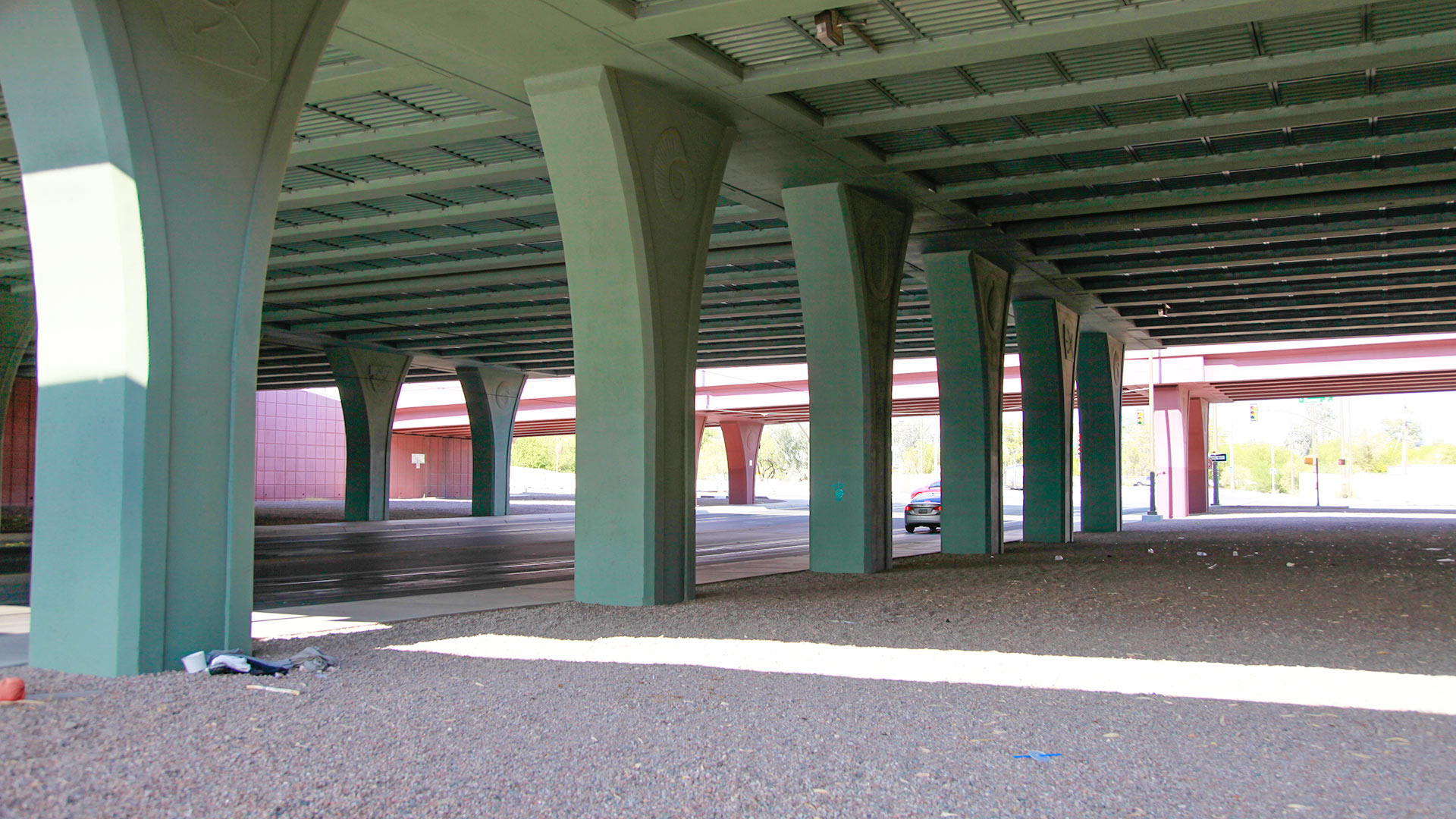 The freeway underpass would provide shade for those at the skate park.
Alexa Jaramillo, AZPM