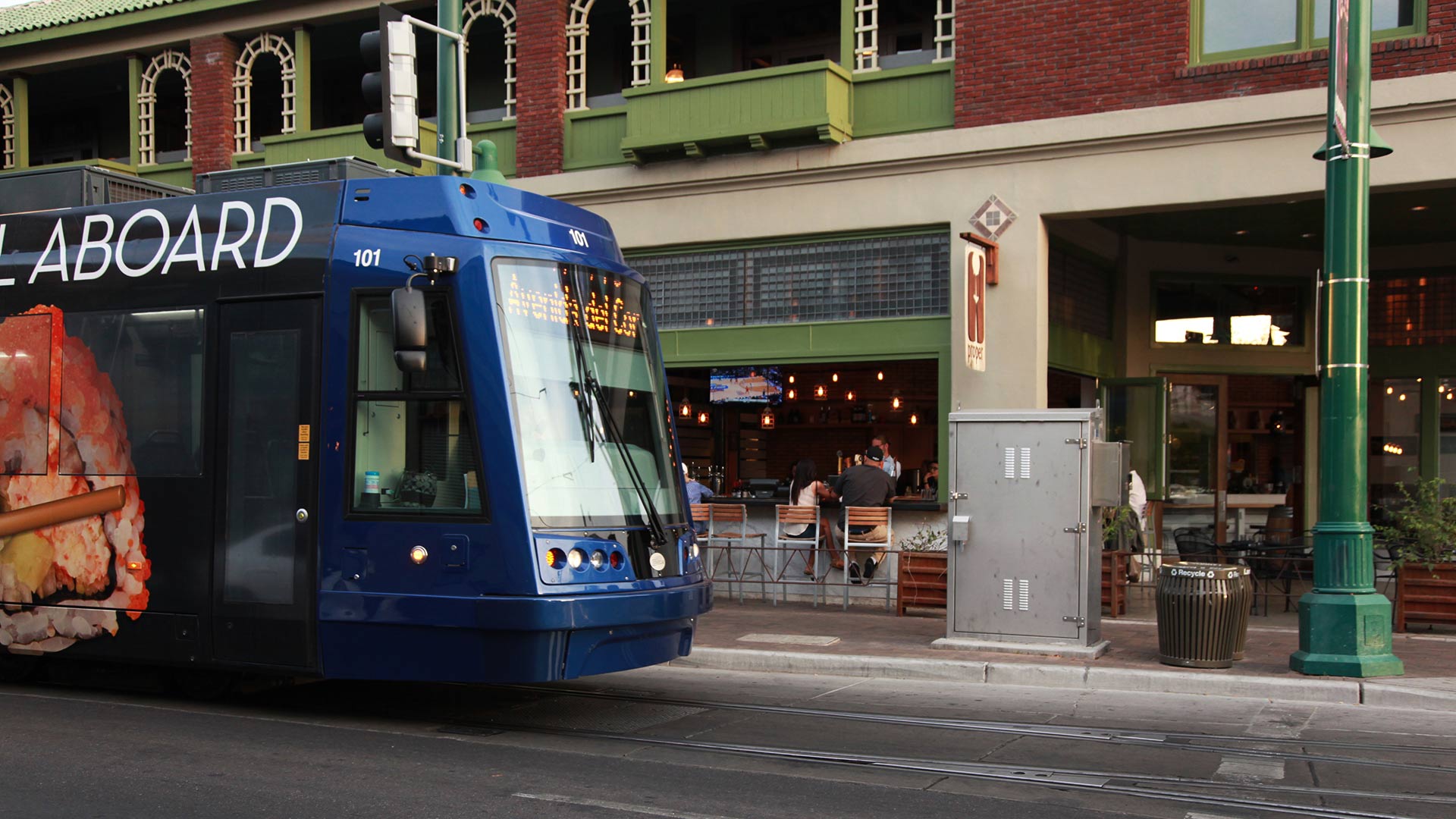 The streetcar passes Proper restaurant on Congress Street on April 5, 2016.
Tess Salmon/AZPM file photo
The streetcar has been rolling through a stretch of central Tucson for three years, and organizations are ready to celebrate the occasion.
The first event, is a fee-free day for the transit system.
"We will have free rides all day at 8 a.m. and it will run out at 2 a.m. that evening," said City of Tucson Transit Administrator Sam Credio. "Folks can come down and just ride the streetcar, hop on, hop off."
Credio said many of the districts along the route will have events going on. He highlighted one in particular.
An moving concert will get underway at 6 p.m. when Jimmy Carr and the Awkward Moments board the streetcar at the Mercado San Augustin stop.
"Folks can hop on the streetcar with the musicians. They're going to play some music as the streetcar travels through downtown, Fourth Avenue, Main Gate Square," he said.
The band will disembark at Main Gate Square to play a full concert at Geronimo Plaza.