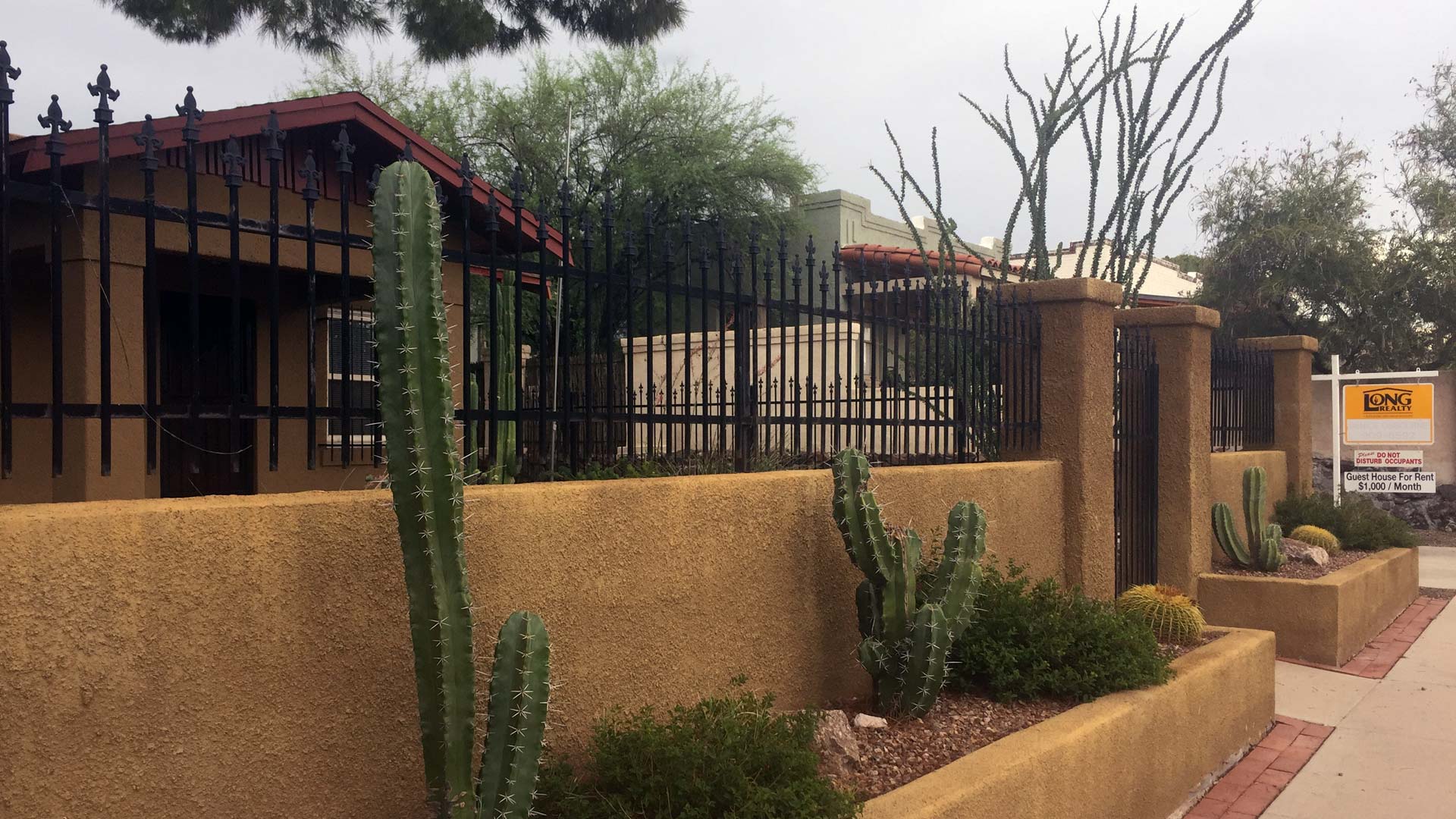 A For Rent sign in front of a home in the Sam Hughes neighborhood.
Jessica Stephens, AZPM
Many key housing market indicators in Tucson took a month-to-month drop, according to a realtor's association.
Total sales volume was down by 20 percent, average sales and list prices were down around five percent, and unit sales was down 16 percent, the Tucson Association of Realtors said.
Such numbers are expected this time of year, as the market heads into a seasonal lull.
"March, April, May and June are our hottest selling months year-in and year-out, and we typically see a slowdown mid-July through August. We anticipate seeing things pick up again after Labor Day," said TAR President Pam Ruggeroli.
While month-to-month changes were negative, all those same statistics are up from the same time last year.
On top of that, other statistics show a market that continues to move along with strength as it heads into its off season. An example, the number of homes bought with either conventional loans or cash is up.
Ruggeroli said those loans were less prevalent in the Tucson market during the housing market crash, and Federal Housing Administration and Veterans Administration loans were up.
"I think the indication that our conventional sales are up and our cash sales are still there is a case that we have a better economy and a stronger market," said Ruggeroli.
The market still struggles with low inventory, which is a sign that there are plenty of buyers interested in the market, but can also result in home prices going up at a quicker-than-normal pace.