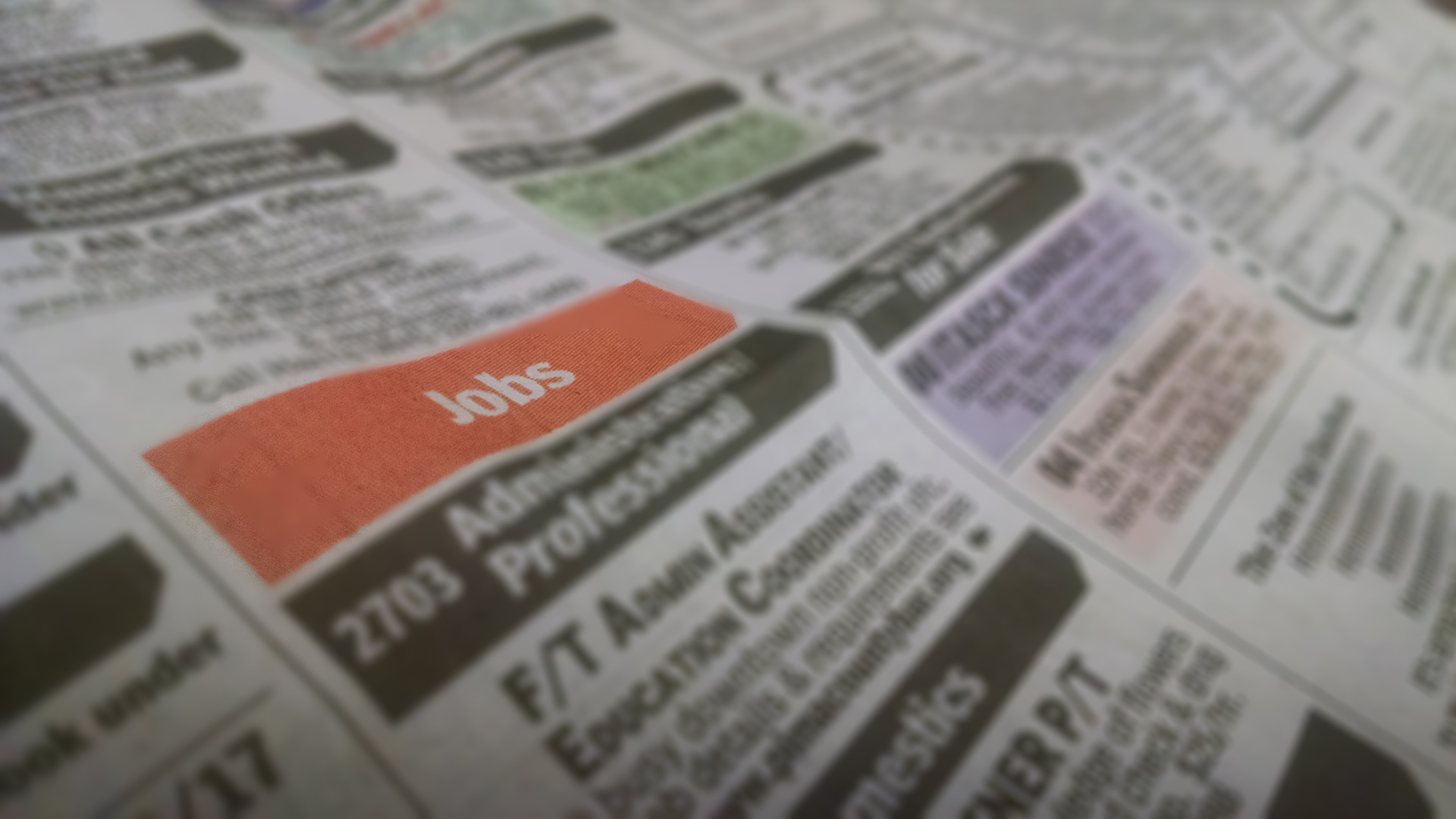 Newspaper classified listings.
AZPM Staff
Arizona's unemployment rate stayed flat at 5.1 percent in July, according to the state's monthly jobs report.
The jobless rate remained unmoved as the state's economy continued to shrink during the summer slow time.
The report showed the state lost 20,900 jobs.
"Predominantly, these were seasonal losses that we saw in education- and leisure- and hospitality-related employment," said the Arizona Department of Administration's Doug Walls. "These are typical over-the-month changes for the private sector and government."
Walls said the seasonal shrinkage usually turns into growth in August as schools and the tourism industry start staffing up.
Over-the-year numbers show positive growth for the state. The number of jobs in the state grew by 1.7 percent in the past year, and the labor force is up 2.2 percent.
The report also noted wage growth in Tucson and statewide.
The average earnings for a worker in Tucson is $22.78 an hour, up 2.1 percent in the last year.
Tucson is not the only community with growing wages. Four of the six metropolitan areas measured in the report have seen earnings go up in the past year.
When asked whether the minimum wage increase that went into effect at the start of 2017 had an effect on earnings, Walls said wages were going up at the end of last year.
"Since then, wages have been a little bit stronger. We can't really be sure about the influence from the minimum wage," he said. "We have seen strong increases through 2017."
He said a growing job market and steadily improving economy could also play a role, but ultimately more research is needed to learn what role an increased minimum may have played.